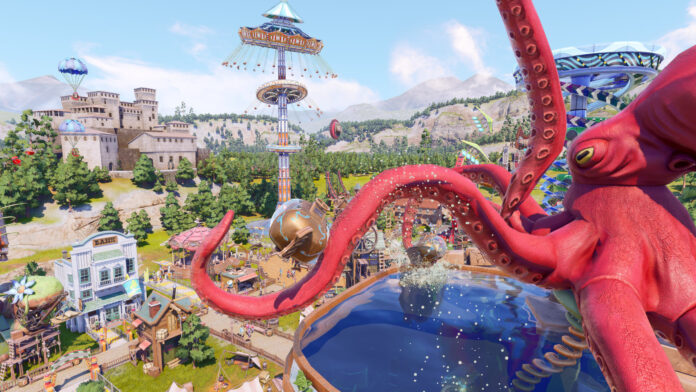 Bandai Namco has announced the amusement park simulator Park Beyond.
The company did so during the Gamescom Opening Night Live show tonight. The game is coming to PC, PlayStation5, and Xbox Series X and S sometime in 2022.
Park Beyond was announced with a cinematic trailer. The colorful video shows a wide variety of amusement park attractions. According to Bandai Namco, players are hired to build an entire park full of attractions. The focus is on a story mode with various characters assisting the player, but the game will also have a sandbox mode and deep management systems.
Finally, the roller coasters and other attractions have to get crazier during the game, in order to create attractions that are hardly possible in real life.
The reveal trailer can be seen below.