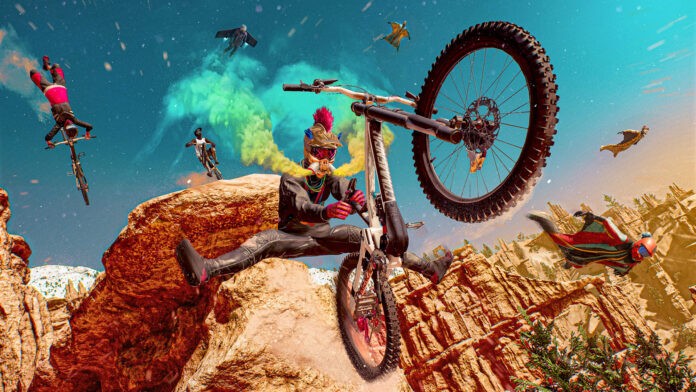 During Gamescom Opening Night Live, it was announced that the Riders Republic beta is now available for free to everyone on PC and consoles.
The beta has been available for a few days to people who signed up and received an invitation, but now everyone can get started with the beta.
Riders Republic is developed by the team behind Steep and allows players to snowboard, ski, wingsuit and mountain bike in various natural areas. While players can play solo, it is possible to join other players in the same world for events.
The game will be released on October 28 for PlayStation 5, PlayStation 4, Xbox Series X and S, Xbox One, and PC. The game was previously postponed to September, but that also turned out to be unfeasible.