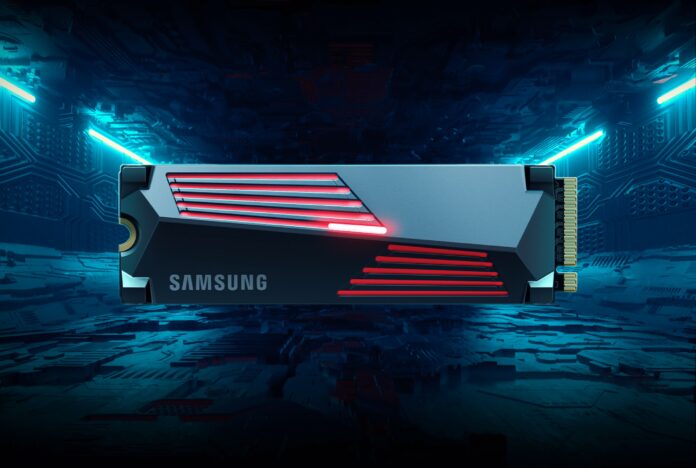 During Gamescom 2022, Samsung unveiled the new 990 Pro, a presumably last NVMe SSD on the fourth-generation PCIe interface.
The Samsung 990 Pro comes in volumes of 1 TB, 2 TB or 4 TB, with or without the new heatsink. The new SSD is specifically made for gamers, but possibly also for creative professionals with heavy work in 3D applications or video editing.
As the last bit of breath within the PCIe 4.0 generation, the 990 Pro is Samsung's fastest SSD for the time being. Sequential write/read speeds are 7,450 MB/s and 6,900 MB/s. In random operations (QD32), the drive promises up to 1,400K and 1,550K IOPS (write/read).
Samsung has developed a new, 'low power' controller unit for the 990 Pro. According to Samsung, the 990 Pro would consume up to fifty percent less energy than the previous 980 Pro.
The SSD also guarantees a 'total bytes written' (TBW) of 600 TB, 1,200 TB and 2,400 TB respectively; proportional to the 990 Pro's disk volume. In addition, the storage medium also comes with a (limited) manufacturer's warranty of five years. This warranty expires as soon as the TBW of the drive is exceeded.
The 1TB Samsung 990 Pro will have a suggested retail price of $179, with the 2TB model starting at $309. Both SSDs should be available in October, with or without the heatsink. The Samsung 990 Pro of 4 TB will have to wait until at least 2023.