Home
Tags
Assassin's Creed Rogue Remastered
Tag: Assassin's Creed Rogue Remastered
Assassins' Creed: Odyssey tells an epic, winding tale befitting the lesser bards of the classical era - no mean feat for a video game. That it's based in one of the most beautiful maps ever made is also nice, obviously.
Assassin's Creed Rogue's place as a non-essential story undermines it a little bit but it still spins a good yarn and adds something to the series'. The remaster is technically competent- it looks and runs great. However the controls feels unrefined and very 'last-gen'.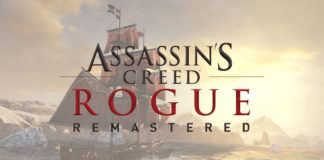 After months of rumours and speculation Ubisoft have finally confirmed that Assassin's Creed Rogue Remastered is in the works and will be coming to...