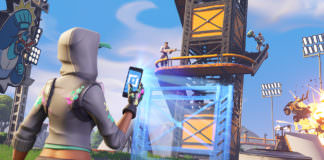 Developer Epic Games has announced a new mode for the massive hit battle royale game Fortnite. Creative mode gives players the freedom to design...
It's no secret that the Battlefield series has an extremely loyal player base, and it's easy to see why. The combination of infantry, tanks...
The Battle Royale trend has arisen, has seen its plateau and is, to some extent, already somewhat in remission. And despite all of this,...
Player Unknowns Battlegrounds developer PUBG Corporation is suing the Korean developers of its rival battle royale style game, Fortnite, over claims of copying elements...