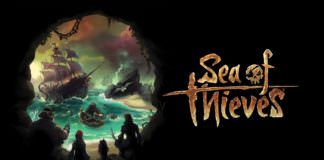 Sea of Thieves sold faster through the first month of sale than any Rare game since NPD had started tracking video game sales
Sea of Thieves is a colourful pirate adventure where you go loot with friends and compete against other players. I played the release version with a few loyal shipmates to find out if the game is only a short-term comedy affair or if we can expect a long-term playable experience.
Last Tuesday (23rd January) Phil Spencer announced that any first-party titles MS released for the foreseeable future will be available on Game Pass at launch. We ask if this is desperate gamble by the ailing giant or the first step on the road to 'Games as a Service'? Do we have anything to fear?
With the Xbox One X having launched just a few months ago, what can we expect from the folks over in Microsoft in 2018?
I think it's safe to say that Sea of Thieves is the most highly anticipated Xbox exclusive currently in development. Well, today the developer...
Rare's next big game looks like it's going to be a swashbuckling good time in the open world multiplayer pirate game, Sea of Thieves....