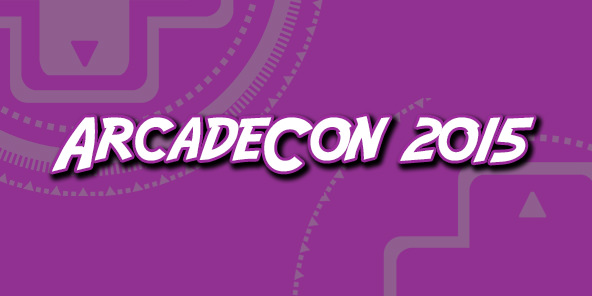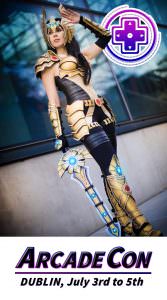 ArcadeCon is back and it's as fresh as ever!
ArcadeCon is one of Ireland's biggest conventions and the only one that brings together gaming, anime, music, film and comic book fans for one weekend in July. The event lasts three days from the 3rd to the 5th of July 2015. Wether your a gamer, comic lover or cosplayer this event is a must see.
This year it is being held in the Crowne Plaza Hotel in Blanchardstown, Dublin.
This years timetable looks fantastic! The event is full of different activities from competitions to "speed friending", on top of all that there are also a huge range of workshops available. The merchandise area is usually a geeks paradise selling game memorabilia, costumes and comics as far as the eye can see.
Over the weekend there will be many varied and exciting panels, presentations and shows on offer. On Saturday there is even a black and gold ball! Needless to say you won't be bored at this event and those lucky few who have VIP tickets have even more to look forward to!
Special Guests
[symple_tabgroup]
[symple_tab title="Troy Baker"]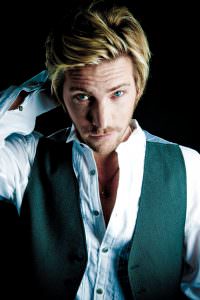 Troy Edward Baker (born April 1, 1976) is an American actor and musician known for portraying lead characters in several video games. He has voiced Booker DeWitt in BioShock Infinite, Delsin Rowe in inFAMOUS Second Son, Joel in The Last of Us, The Joker in Batman: Arkham Origins and Batman: Assault on Arkham, Talion in Middle-earth: Shadow of Mordor, Jack Mitchell in Call of Duty: Advanced Warfare, Kanji Tatsumi in Shin Megami Tensei: Persona 4, Snow in Final Fantasy XIII and Pagan Min in Far Cry 4. He also voiced in a number of English adaptations of Japanese anime shows, including Basilisk, Trinity Blood, Fullmetal Alchemist, and Naruto: Shippuden.
[/symple_tab]
[symple_tab title="Kamui Cosplay"]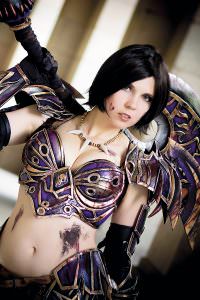 Germany never fails to bring forth an excellent collection of talented cosplayers renowned worldwide, and Kamui is no exception. She is a master of craftsmanship, and a huge fan of elaborate armors, which she always succeeds in creating flawlessly. Kamui likes to imagine herself as a dangerous Barbarian rather than a pretty girl in a dress, and she always wins her fights with foam, Worbla, circuits, LEDs, and other materials that might seem strange for a girl to work with, but which always bring to light her talent as an accomplished cosplayer artist.
[/symple_tab]
[symple_tab title="Mike Collins"]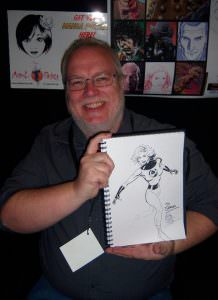 Mike Collins is a Welsh writer/illustrator probably best known for his work on licensed material such as Dr Who, Transformers, Star Trek, Babylon 5, Thundercats and Ghostbusters. He began his career with Marvel UK and 2000AD, writing and drawing comic strips such as Spider-Man, Transformers, Judge Dredd, Slaine and Rogue Trooper. He went on to work for both DC and Marvel Comics in the U.S. working on Batman, Superman and Uncanny X-Men. Currently Mike is working for Panini Comics and the Dr Who Magazine having recently illustrated the first-ever BBC graphic novel The Only Good Dalek.
[/symple_tab]
[symple_tab title="Paul Bolger"]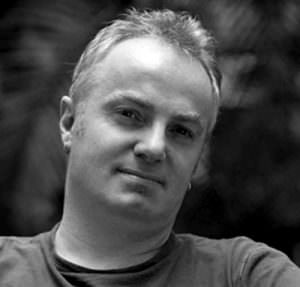 Paul J. Bolger, filmmaker, musician and cartoonist, is a graduate of WIT Ireland and has taught animation at Ballyfermot and Dun Laoghaire.
In the 1990s he owned and ran Dagda Film Ltd., an animation studio based in Dublin. He has worked on a number of animated films, including The Land Before Time, All Dogs Go to Heaven, Cool World, Help I'm a Fish and Carnivale. He is the director of the animated feature Happily N'Ever After and the short films Comb and Hamster Heaven. He currently runs Pillarstone Productions, and is working on a forthcoming live action feature based on the legendary hero Cú Chulainn, entitled Hound, which he is also adapting as a comic.
He has two comics on his website: Anatomy Class, co-created by Adrianne Ambrose, about a drug-addicted medical student visited by the corpses he has acquired for his medical school, and Borealis, co-created by Jerr O'Carroll, an adventure set in a post-apocalyptic future.
[/symple_tab]
[symple_tab title="Dr. Joseph Roche"]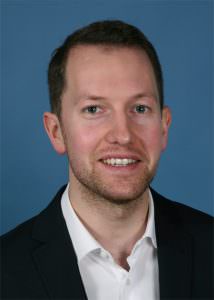 Joseph received a BA Mod (Hons.) in Physics and Astrophysics from Trinity College in 2007. He then worked at NASA's Goddard Space Flight Center before joining Trinity's Astrophysics Research Group. He completed his PhD in 2012 and is now an Assistant Professor in Trinity's School of Education.
Joseph's PhD focused on the probing of chromospheres of red giant stars using far ultraviolet spectroscopy of symbiotic systems. These are systems that consist of an evolved red giant that is being orbited by a hot, compact white dwarf. The main system used in the study was EG Andromedae and the observations were carried out using the Hubble Space Telescope. The PhD was entitled "EG Andromedae: A Symbiotic System as an Insight into Red Giant Chromospheres".
[/symple_tab]
[symple_tab title="Professor Elemental"]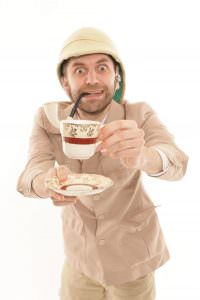 Paul Alborough, more often known as Professor Elemental, is a steampunk and chap hop musical artist. After being approached to do a concept album of hip-hop as it would sound in different time periods, Emcee Elemental created the character of Professor Elemental. While the album never came to fruition, the character stuck. Professor Elemental has since been seen performing as a solo act or in theatre acts such as Come into My Parlour. He is also popular at steampunk events and has been a headliner at the Steampunk World's Fair and the Waltz on the Wye.
[/symple_tab]
[/symple_tabgroup]