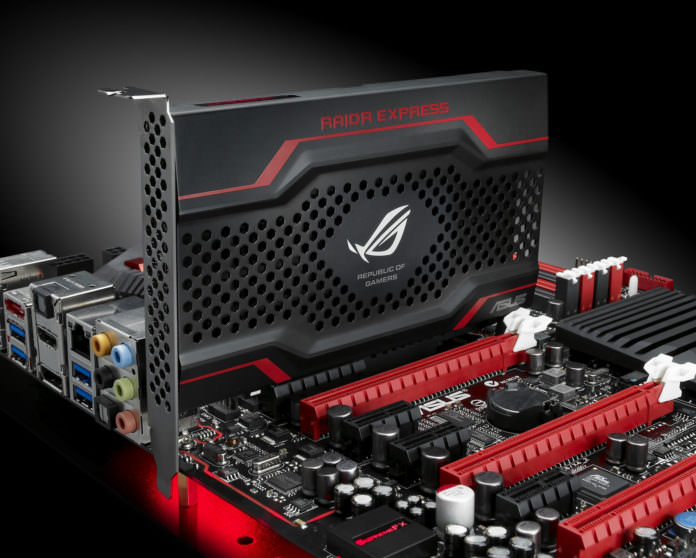 Asus' Republic of Gamers line of hardware is about to be expanded with solid state drives. The new drives will launch in May.
Solid State Drives making use of the PCI-Express interface have been relatively scarce, despite drawing a lot of attention a couple of years back. Now ASUS is making its bid for the technology with a PCI-E SSD for their Republic of Gamers range of hardware. The Raidr Express SSD was first teased at CES a few months back, but details have begun emerging and it seems the drive will be hitting shelves in May.
The Raidr Express, which uses a PCE Express 2.0 interface and Toshiba MLC flash storage, will feature dual LSI Sandforce SD-2281 controllers capable of 100,000 IOPS. A post from Republic of Gamers' blog mentions that their 240GB version of the SSDs will have 830MB/s read and 810MB/s write speeds. A 120GB model will feature 775MB/s read and 765MB/s write. So far, since the drives haven't officially been announced, there's no pricing information.