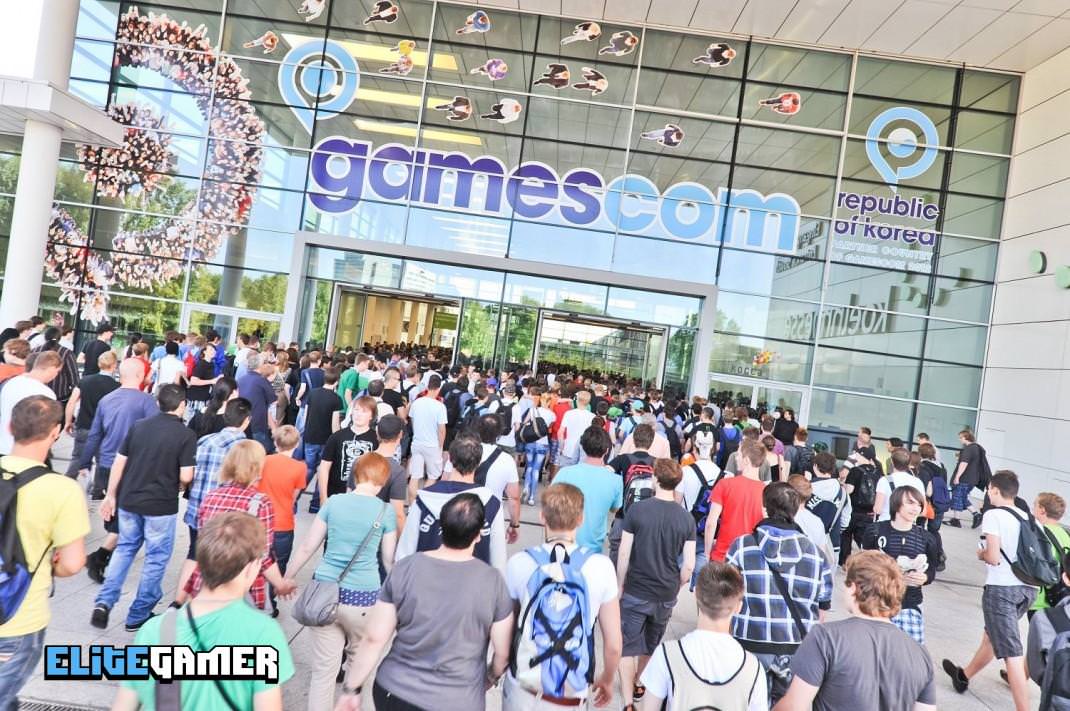 The excitement is rising in the gamescom award 2015: The international expert jury has announced the nominees for the most popular award of the European computer and video games industry. In total, the award office, run by the foundation Digitale Spielekultur, received 174 entries for the competition. The expert panel selected from among them the finalists in 17 categories. They are all in the running for the gamescom award 2015 title.
Next Monday, the voting for the public award also begins. Because in addition to the chance of winning one of the jury categories, all of the finalists additionally have the opportunity to claim a public award. From 3 August onwards, interested gaming fans can submit their vote for the "gamescom Most Wanted Consumer" award via the official gamescom app. Click here to vote from 3 August onwards:

On Friday 7 August 2015, starting at 6:00 p.m. on the Let's play meets gamescom podium in Hall 10.1 it's then 'and the winners are…'. This is also where the winner in the most coveted 'best of gamescom' category, selected by the expert jury, will be announced. Only a game that has also won a category can claim the 'best of gamescom Award'.
These are the nominees for the gamescom award 2015:
Best Console Game Sony Playstation
•       Final Fantasy XV
•       Metal Gear Solid V: The Phantom Pain
•       Star Wars Battlefront
•       Uncharted 4
•       Unravel
Best Console Game Microsoft Xbox
•       Final Fantasy XV
•       Halo 5: Guardians
•       Metal Gear Solid V: The Phantom Pain
•       Plants vs. Zombies Garden Warfare 2
•       Tom Clancy's The Division
Best Console Game Nintendo Wii
•       LEGO Marvel Avengers
•       Skylanders SuperChargers
•       Super Mario Maker
•       Xenoblade Chronicles X
Best PC Game
•       Anno 2205
•       Call of Duty – Black Ops 3
•       Dark Souls 3
•       Mad Max
•       Star Wars Battlefront
Best Mobile Game (incl. Handheld, iOS, Android, Windows)
•       The Airbender
•       The Legend of Zelda: Tri Force Heroes
•       Torchlight Mobile
Best Role Playing Game
•       Dark Souls 3
•       Dragon Quest Heroes
•       Final Fantasy XV
•       Tom Clancy's The Division
•       Xenoblade Chronicles X
Best Racing Game
•       Forza Motorsport 6
•       Need for Speed
•       Skylanders SuperChargers
Best Action Game
•       Mad Max
•       Metal Gear Solid V: The Phantom Pain
•       Star Wars Battlefront
•       Uncharted 4
•       Until Dawn
Best Simulation Game
•       Anno 2205
•       Forza Motorsport 6
•       Grand Ages: Medieval
Best Sports Game
•       FIFA 16
•       Mario Tennis: Ultra Smash
•       PES 2016
Best Family Game
•       Guitar Hero Live
•       LEGO Dimensions
•       Dragon Quest Heroes
•       Skylanders SuperChargers
•       Super Mario Maker
Best Strategy Game
•       Anno 2205
•       Crookz – The Big Heist
•       Unravel
Best Social / Casual / Online Game
•       Guitar Hero Live
•       Plants vs. Zombies Garden Warfare 2
•       Super Mario Maker
Best Online Multiplayer Game
•       Battleborn
•       Call of Duty – Black Ops 3
•       Halo 5: Guardians
•       Star Wars Battlefront
•       Tom Clancy's Rainbow Six Siege
Best Hardware (incl. Peripheral)
•       Guitar Hero Live
•       HTC Vive
•       Xbox Elite Wireless Controller