The television series based on Fallout will be released in 2024. The series is set in Los Angeles. Bethesda and Amazon have announced this. The companies also...
Fallout 76's recent confirmation and burgeoning details have started a healthy debate online. There is a healthy section of Fallout fans who fear that Bethesda are about to drop another weak online version of a beloved franchise.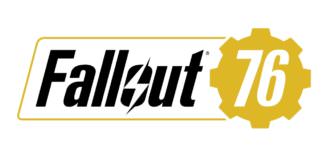 Fallout 76. That's the name of the new Fallout game which confirmed today in a teaser trailer today. Bethesda has yet to confirm when the events...
And don't worry about breaking the bank, it's only $400… wait what. Triforce have announced that they are taking pre-orders for the Fallout 4 alien...
Nuka-World is the final DLC dedicated to the post-apocalyptic world of Fallout 4 and, in addition to further expanding the game world with new areas,...
The Fallout series has seen some excellent expansions over the years so the Far Harbour DLC for Fallout 4 had a great deal to contend with. The island has it's own rich history and factions as well as new monsters for players to sink their teeth into.
https://twitter.com/Wario64/status/741040767657902080 This is the tweet that alerted Bethesda of a pricing error. A MAJOR pricing error. Today Fallout 4 and its DLC were somehow free...
Reddit user KidaXV has redesigned Fallout 4's map taking up a Google Earth-styled design.
Bethesda has just announced that the "Fallout 4" Creation Kit has just entered open beta testing and can now be downloaded.
Remember the song Rocket 69 from Fallout 4 Diamond City Radio? Apparently, is was about a car and that car will be making its way to Forza 6!