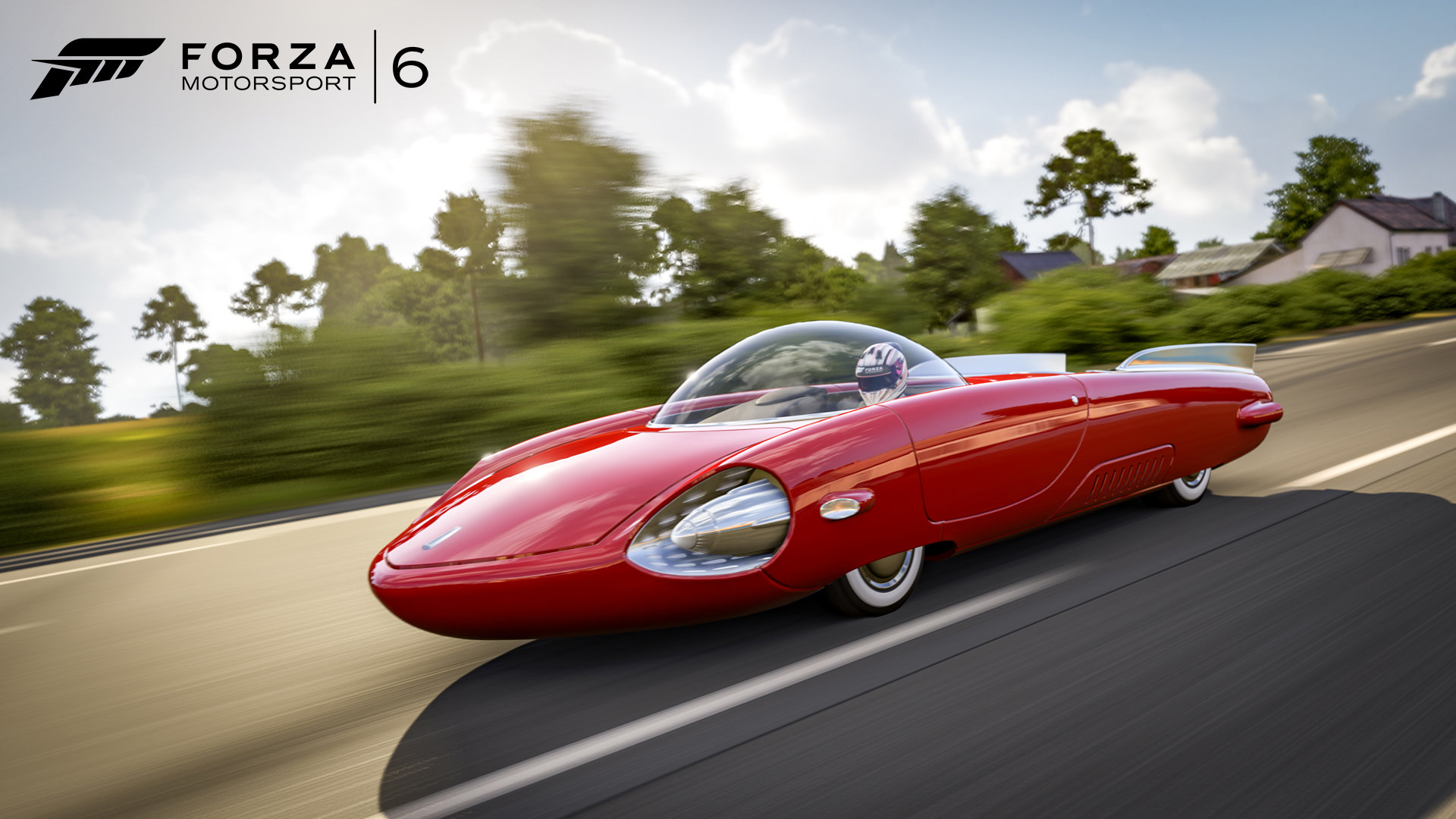 Remember the song Rocket 69 from Fallout 4 Diamond City Radio? Apparently, is was about a car and that car will be making its way to Forza 6!
Those who played Fallout 4 are probably familiar with the song Rocket 69, mostly because the radio playlist is so short. The car, Rocket 69, is available in the racing game Forza 6 and it really does look like a red rocket (and like it was taken from the Jetsons).
Starting today, the codes for the Chryslus Rocket '69 will be sent out to gamers who have played either Fallout 4 or Forza 6  while connected to Xbox Live, the code will be sent out in an Xbox Live message. Since there is millions of codes to send out it can take up to seven days for the codes to arrive. Gamers who for the first time played either Fallout 4 or Forza 6 between April 14 and the end of the month will get their codes in early May.
"With its retro-futuristic lines and performance that will take you from zero to "whoa" in a handful of seconds"