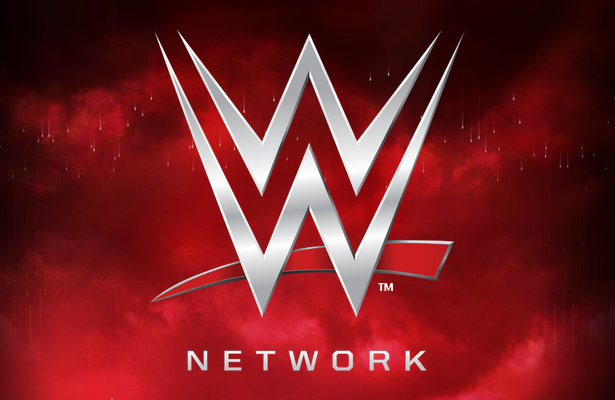 By David Byrnes
You've lost that lovin' feeling,
Whoa, that lovin' feeling,
You've lost that lovin' feeling,
Now it's gone…gone…gone…wooooooh.
Ok, so the lyrics to 'You've Lost That  Loving Feeling' by The Righteous Brothers may seem like an odd way to kick off an article discussing sweaty men play fighting, but hear me out. As I've stated before, I'am a rasslin' fan…which isn't exactly the coolest of things to admit to when you're fast approaching 30 years of age. Ever since I was a kid, I've been fascinated by it. The pomp, the colour, the ridiculous stories, the even more ridiculous characters and how it makes no sense whatsoever, no matter what the outcome. I love it. In a time before the weekly shows would air live, I would avoid the internet from Monday up until Saturday. Not that avoiding the internet back in those days was difficult, thing was bloody awful. Two hours of Raw, two hours of SmackDown! and a monthly PPV adding up to 19 hours of man drama per month.
Finding a fellow grapple fan was even more exciting. On a level similar to Freemasonry, the odd hint or phrase would be dropped into a sentence before you both would giddly fan over the latest dirtsheets. Many grew out of it, some remained with the product. As is tradition, myself and two mates still get together every year for Wrestlemania. We may miss birthdays, anniversaries, births or christenings…but damnit, 'Mania is never missed.
However, over time I eventually stopped watching it weekly. Nowadays I can barely be bothered to keep up with it with the exception of PPV events. Have I finally grown out of it? Has the product simply passed me by? Are those my feet?
No (well apart from the feet part). So, when the WWE announced they would be launching a 24/7 streaming service, with all those childhood memories a mere click of the button away I found myself tuning in once again and signed up to The Network. But not all was well, far from it. What could have and should have been a service to regain interest in the product, from fans new and old alike, descended into a fumbling shuffle not seen since you, yes you, at a teenage disco chatting up your crush. So, what went wrong?
Promotion
I don't think I need to say anything to accompany the below video, but keep in mind this is a three hour show…
$9.99
The WWE heavily, now I mean heavily promoted the fact that The Network would cost $9.99. You think the above video was bad? As bad as hearing DUBYA DUBYA EEE NETWORK is over and over, the $9.99 push was yet even further down in Dante's Inferno. On paper, stating the price of it (which is relatively cheap) makes sense. But, when you don't  go into any detail whatsoever as to what your $9.99 gets you, there's just no appeal. It's like going into a restaurant and you've no idea what they serve or offer and won't know until you cough up $9.99. WWE promoted the cost so much that it even had it's own song and music video, which I won't torture you with, and it's own t-shirt!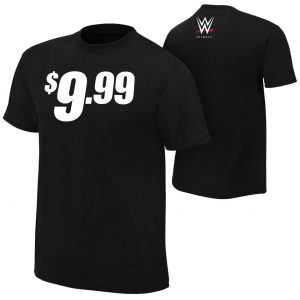 The International Market
For a multi-million dollar company, you'd think they would have some common sense. However, it will come as no surprise that Americans don't  understand how the rest of the world works. After being delayed in the U S of Freedom for over a year, the time came to launch it on an international scale. Boy, where to start? Firstly, Canadians got the short end of the stick by having to shell out $11.99 for a product only available in certain regions due to the WWE's contract with Rogers Media. The Canadian Network is by far the worst. Although they get the same amount of weekly shows and PPV events, the video on demand library is stripped down to being almost non-existent. Ireland does get a reasonable deal, shelling out 11.99 for what is essentially the same as the US Network. HOW AND EVER, Raw is unavailable to watch live and even if you wanted to watch it the next day? Nope, it's on a month long delay thanks to WWE's lucrative dealings with Sky.
'Like Netflix, but better!'
A pretty bold statement to throw around, especially when it's a fecking lie! It's nowhere near Netflix and here's why…
Original Content
'Narcos', 'House of Cards', 'Better Call Saul', 'Orange is the New Black' and 'Borgia' – all Netflix originals, all quality content. The WWE had the opportunity to do similar and yet even managed to balls that up. Don't get me wrong, there are a few decent documentaries available – all of which came out before the launch of the Network. Yet, their need to haul out Jackass director Jeff Tremaine and even Jerry Springer to host programming is pretty naff. 15 years ago it would've made perfect sense, not so much now. You know there's no-one at the helm of this tilting ship when they think sending a wrestling commentator to a Brony Convention is must see TV. Another example is the Breaking News feature, you'd assume it would be a hive of activity….last upload was 28th of April.
I want the Network to succeed, more than anything. Will the WWE ever change their ways? Not in the near future. How did I get this black eye? Oh, I walked into a door, WWE wasn't even here when it happened…
Bring back that lovin' feeling,
Whoa, that lovin' feeling
Bring back that lovin' feeling,
'Cause it's gone…gone…