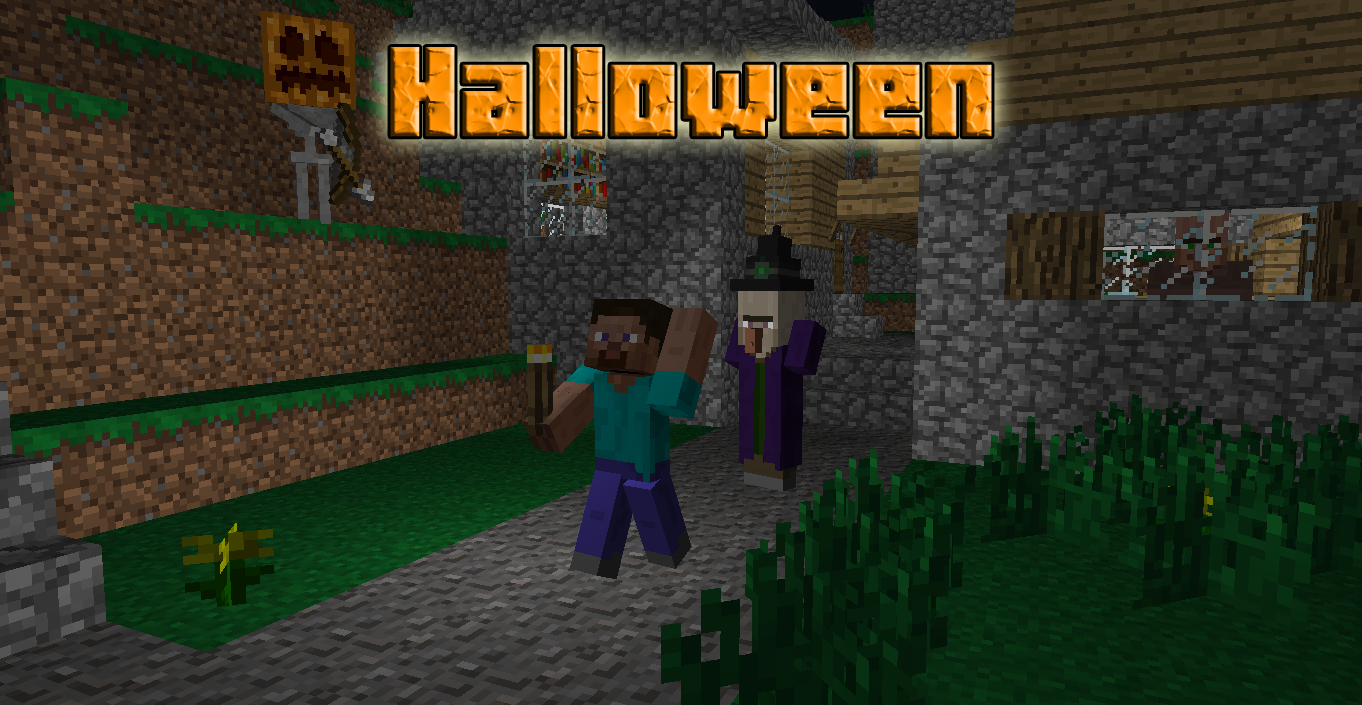 A Minecraft Halloween DLC for XBox One and PlayStation 4 has been released. The new "Halloween Mashup Pack" costs €2.99 and includes an array of scary, spooky costumes and skins that can be seen in the video above. Included in the update are 43 different skin options.
Mojang has also released some new Halloween-themed content for the Windows 10 and Pocket Edition versions of Minecraft. The skins are priced at 15 for 99c, while everyone gets the Iron Golem and Zombie costumes for free.
The full list of skins included with the Minecraft Windows 10 and Pocket Edition follows: Cow costume, Creeper costume, Enderman costume, Ghast costume, Iron Golem costume, Mooshroom Costume, Ocelot costume, Pig costume, Pink sheep costume, Rainbow sheep costume, Skeleton costume, Snow golem costume, Spider costume, Zombie costume.