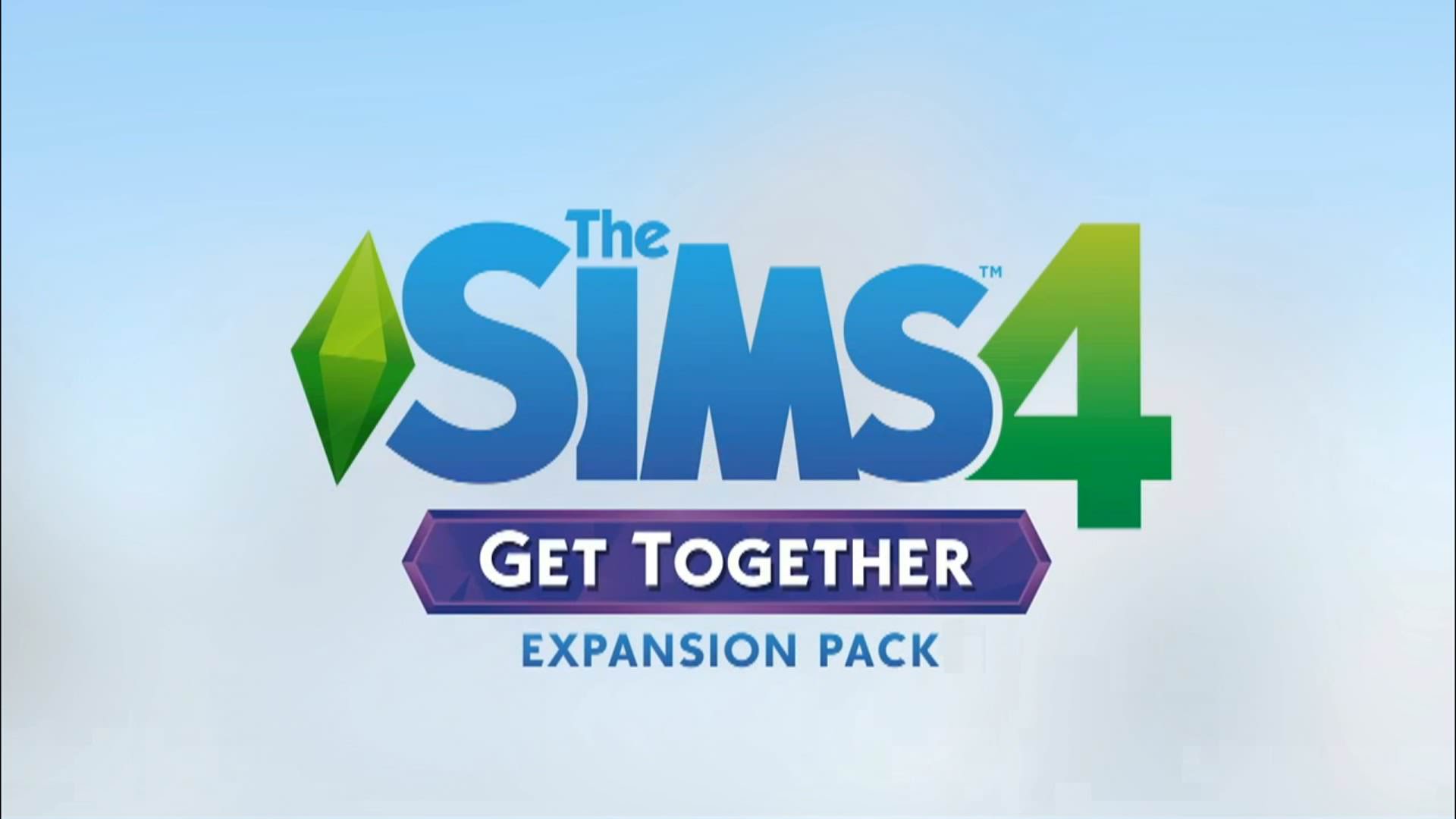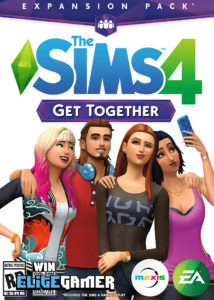 The Sims 4 disappointed a lot of fans when it was first released last year. It was a new generation for the game meaning its lack of expansion packs can easily make the game feel small and empty. After coming from The Sims 3 with all 11 Expansion Packs and various Stuff Packs installed it was a very different experience.
However, Electronic Arts have extended the base game's content quite a bit with several packs and two major expansions. I have always been a huge fan of the Sims games and Sims 4 is definitely winning me over! There are few titles out there that have grown and evolved like the Sims franchise and still manage to keep players coming back time and time again with fresh new content.
The first expansion; Get To Work, allowed players to follow their Sims as they went through a typical workday and gave the player the ability to select different tasks for their sim to complete in order to fulfil certain goals. The second expansion, The Sims 4: Get Together, has just been released and once again adds a whole other mechanic to the gameplay: the ability to join and form clubs. It also includes a new European-inspired world called Windenburg, which is as big as base game worlds. This is great as it gives players way more space to play with. My favourite part of Windenburg is the ancient ruins, it's a great spot to throw a party with the portable DJ booth.
Clubs are basically a way for you to get together with other Sims that have the same likes, personality and habits. Clubs allow you to decide what you want your Sims to do and not to do while in gatherings – such as maybe you approve of everyone fighting but not reading. You can also choose what type of Sim can join your club based on their values and traits. Time spent with your clubs completing activities can give your Sim points which can be used to unlock unique items and upgrade their club in the game. The club feature also allows players to instantly start and end gatherings and transports all of the members to one location with the click of the mouse. When you have all of your club members in one place then there are also a lot of interactive objects that can be used together with other Sims. The addition of clubs is a really neat aspect of Get Together and is something fans have been wanting to see in the series for awhile.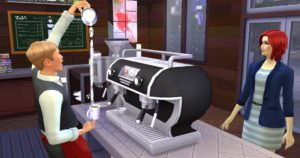 Get Together also adds a new espresso bar which can be used with The Sims 4: Get to Work. You can use each section as a long bar, or if you're trying to conserve space you can add a single piece to do the same job and looks great no matter where you put it! It also adds a range of different fancy drinks including Cappuccinos, 'Mericanos, Caffe Lattes, and Mochas. This is a great time to convert that local cafe into a Starbucks or Costa!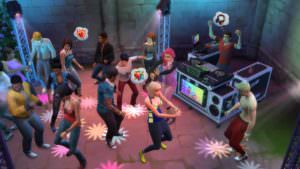 The new portable Dj booth probably has the widest range of features in this new expansion pack. You can now throw parties anywhere, you just need to set up the Dj booth. Sims now get access to the new Dj and dancing skill. The pack also adds a variety of Clubs for your sims to visit or you can even build your own club and even use the new dance floor tiles to really funk it up! Your Sims can also participate in epic dance battles while syncing up with other club members on the dance floor to really show off those impressive moves and skills like never before
Another addition which is unique to The Sims 4 is the walk-in closet. Players can try on a variety of different outfits with their Sim and other club members, who will react differently based on what you wear! They can also sneak into the closet for a little WooHoo while no one's watching. When I first played this I was with a few friends, we were all sitting on the couch passing the computer back and forth trying out different aspects of the game. The wardrobe was one the best parts, we dressed the sims up in the craziest outfits, (including Darth Vader of course!) and the reactions were priceless!
Have you played The Sims 4: Get Together? What did you think of the new content? Let us know in the comments!
[symple_divider style="solid" margin_top="10px" margin_bottom="10px"]
Developer: Maxis
Publisher: Electronic Arts
Platforms: PC (Origin)
Reviewed on: PC (Origin)
Price: €59.99
Rating: 16+