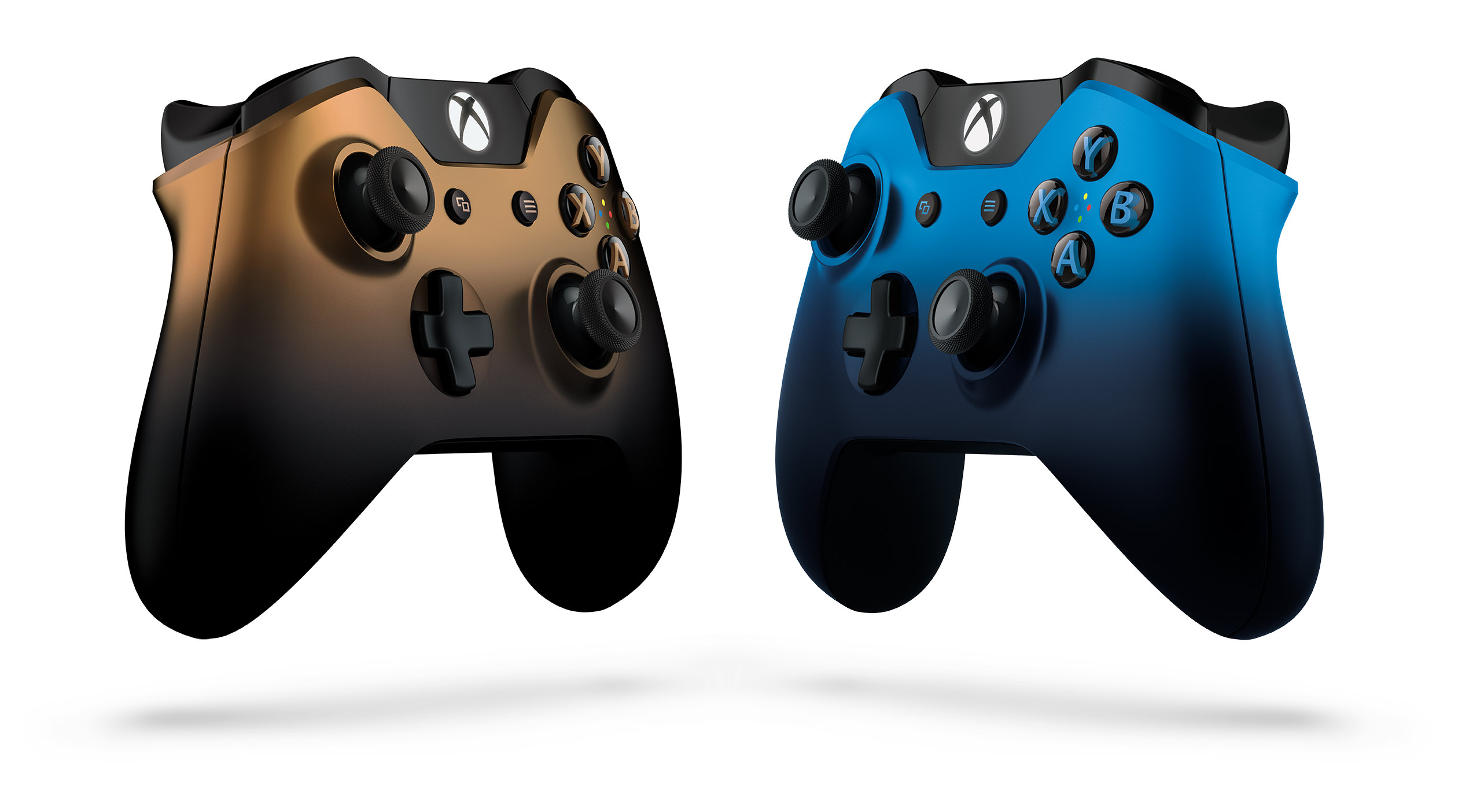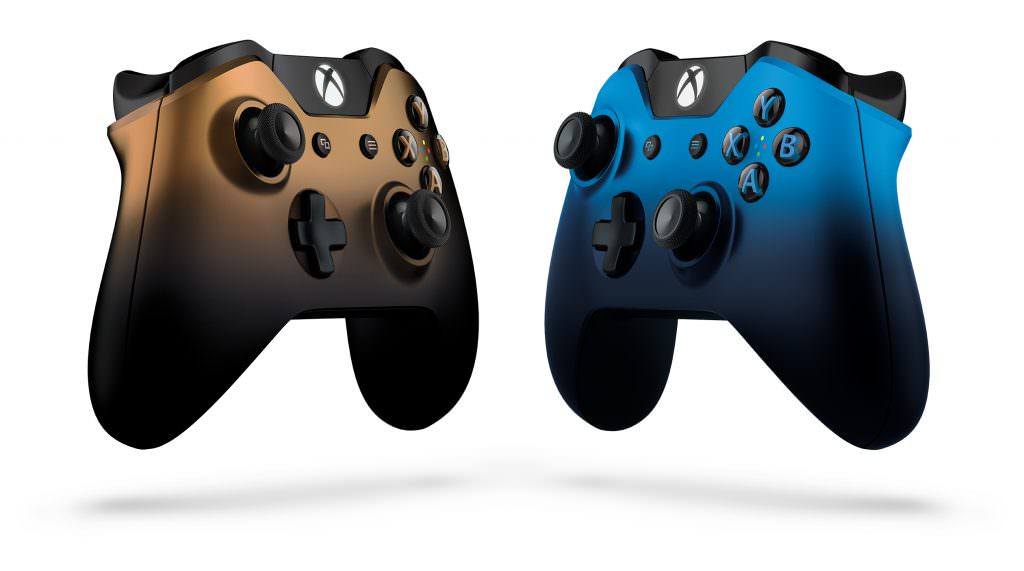 Earlier this week a retailer revealed the existence of the Dusk Shadow and Copper Shadow wireless Xbox One controllers. The two controllers featured a first for Xbox One peripherals, a faded color gradient finish.
At the time, the controllers had yet to be confirmed or priced by Microsoft, but duo are finally official. The controllers have been priced at €69.99 and will include standard Xbox One controller features:  Impulse Triggers, an enhanced D-pad, and a 3.5mm stereo headset jack.
The Xbox One Special Edition Copper Shadow and Dusk Shadow Wireless Controllers will be exclusively available at Microsoft stores and GameStop.