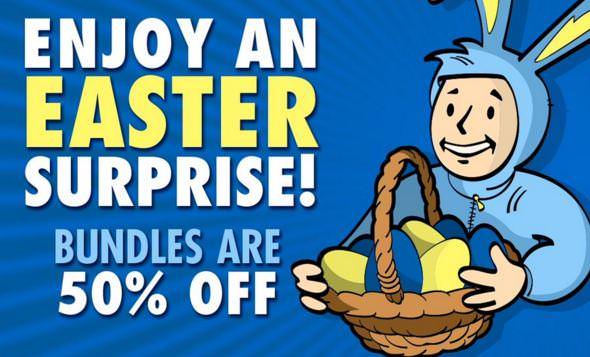 Fallout Shelter addicts will be glad to know that Bethesda is offering an Easter sale. For the entire Easter weekend all you shelter over-seers can save 50 percent on all microtransactions.
The sale was announced on the official Fallout Twitter page:
#FalloutShelter Fact: all Overseers love Easter Bunnies. Take 50% off all bundles this Easter weekend! pic.twitter.com/rsWdClf2AJ

— Fallout (@Fallout) March 24, 2016
The popular app is free but players can buy various items and bundles. As with most games that have microtransactions, most of these items can be earned through regular gameplay anyway, albeit it takes a lot longer.
Fallout Shelter has proved very popular with all mobile gamers, not just Fallout fans since it was released after the Bethesda E3 showcase.
The game's latest update and biggest one to date which was launched earlier this month added crafting rooms, a barbershop, a day/night cycle, and new pets such as parrots and dalmatians.