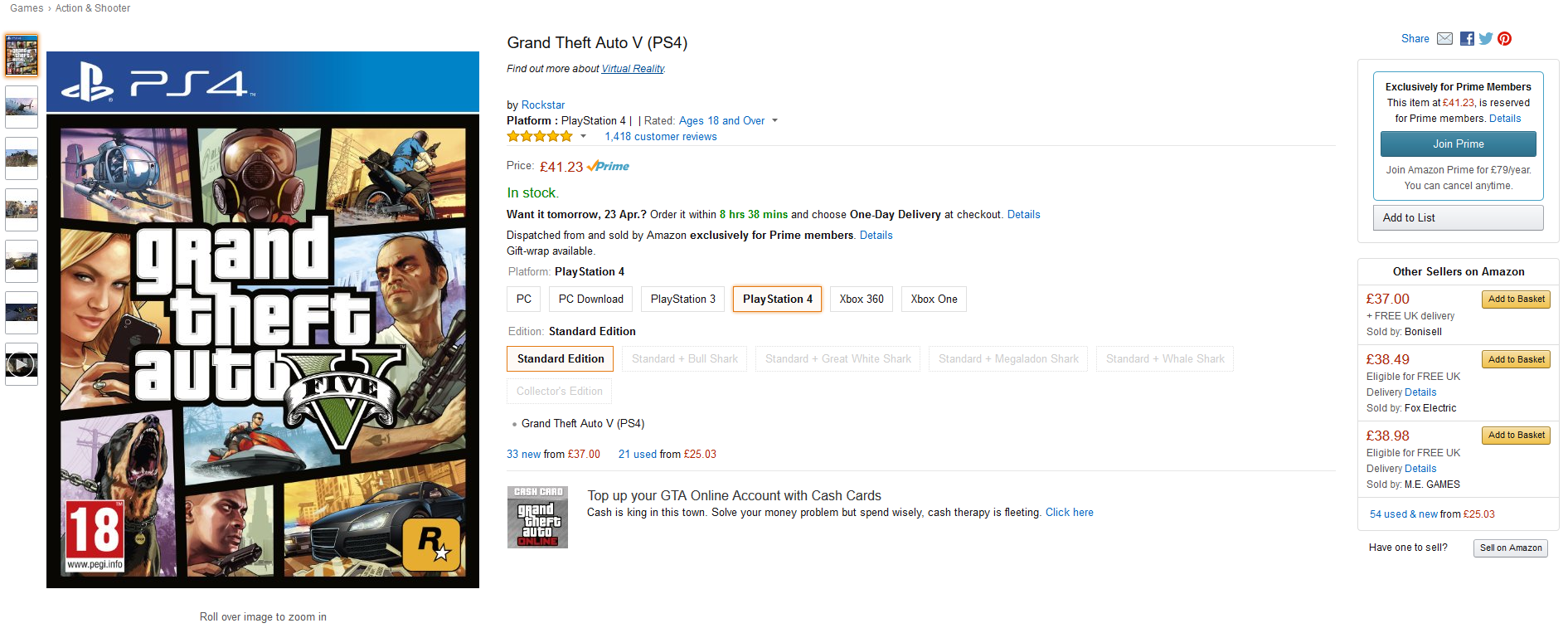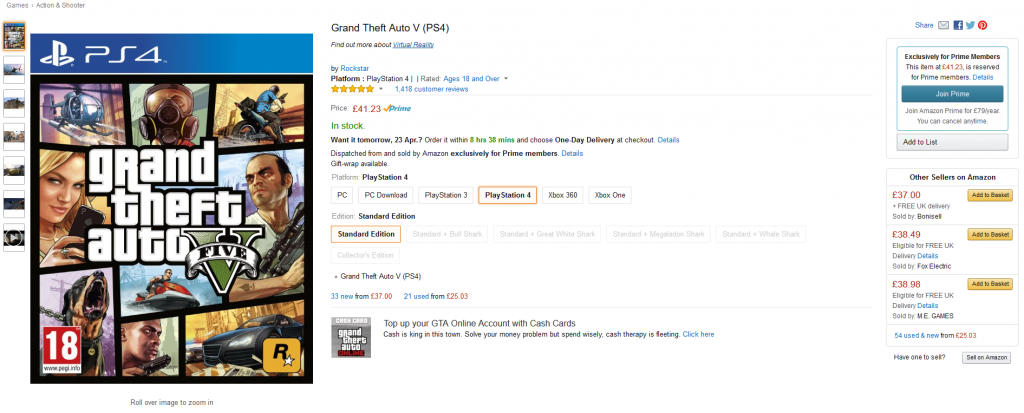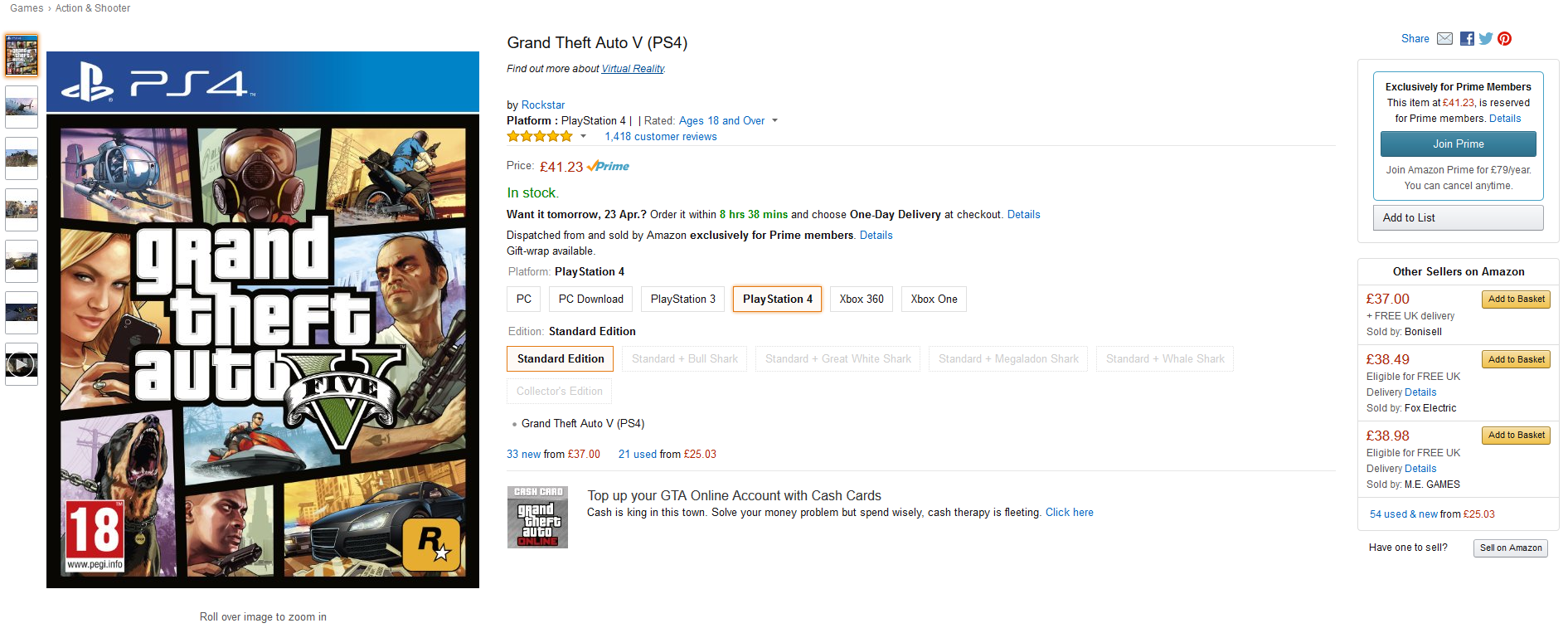 In a rather odd move , Amazon has decided to sell some of the biggest Xbox one and PS4 titles only to its  Prime members. Games Like Fifa 16 and Minecraft amongst others will now only be available to Prime Members.
This new policy seems to have taken effect overnight as was reported by Videogamer.
This only applies however if you are buying it directly from Amazon and not from a third party seller. So nothing will change for you if you continue to buy from third-party sellers.
This is more than likely a ploy to get gamers to sign up for  Prime. It costs £79 in the UK, while one of its most popular services – Prime Instant video – isn't yet available in Ireland.
You'd have to wonder whether this is just the beginning of keeping the biggest titles exclusive to Prime Members or whether they are just testing the waters.
Other popular games which are affected include; 2014 game of the year Middle-Earth:Shadow of Mordor as well as Far Cry primal, Assassins Creed Syndicate and Dishonoured: Definitive Edition.