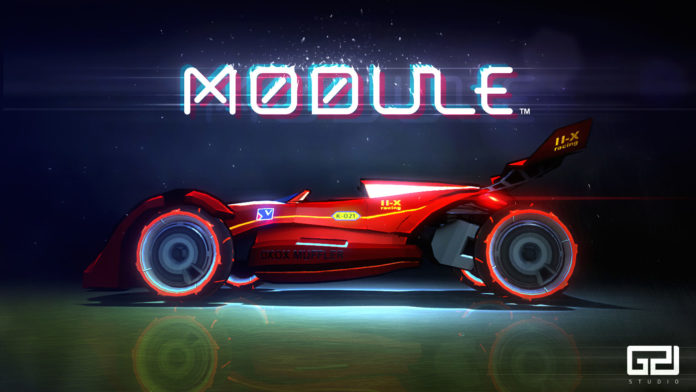 XMODULE is a futuristic racing game with a twist — you are able to print a 3d version of your in-game car. The game will be available for Windows and Mac in early 2017 and has been already Greenlit on Steam. XMODULE allows players to fully customise their cars — the body, the engine and even the wheels and tyres. Each part will come with its own 3D printer compatible file which can be used to print the individual parts and assemble a 3d replica.
I had the pleasure of speaking with the games sole creator Daniele at this years iDig Music Festival and got a bit of hands-on with the XMODULE. The game itself looks great — it feels like Sony's Wipeout or Fast Racing Neo. The controls are smooth and responsive, something that has been lacking in many racing games lately and the tracks themselves are a true work of art!
As the Kickstarter page describes it:
You won't be able to create your car only onscreen but also physically. … As you progress through the game, you unlock more and more car parts and everytime a new part is available, you can also have access to the 3D files. In this way, you will hold in your hands the model you have created.
XMODULE's Kickstarter page can be found here, where you can find the latest information about the project alongside a whole bunch of gameplay Gifs.