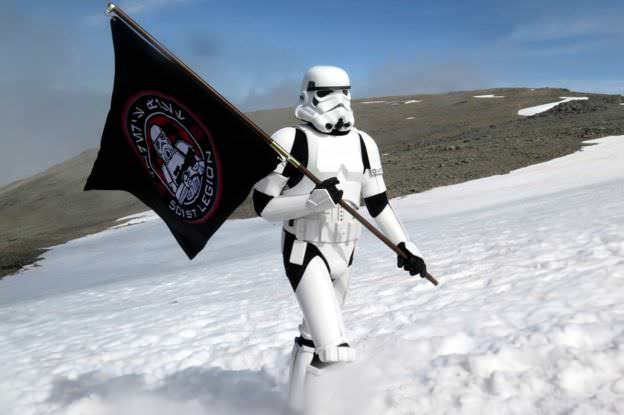 Star Wars fans will read some crazy stories on May 4th, but the annual holiday undoubtedly brings some great ones to light too… and Ashley Broomhall has proven that today.
Ashley plans to not only dress up as a Stormtrooper on May 4th, but intends to conquer the biggest mountain in England for charity as well.
He has been involved in a few charity quests, such as this, in recent years, especially after his mother was diagnosed with cancer.
The challenge of walking up Scafell Pike is presumably hard enough, never mind when dressed up, with the mountain standing 978m tall.
However, his isn't any old rookie Stormtrooper, Mr Broomhall has climbed mountains before – Mt. Snowden and Ben Nevis to be exact.
Coming into this challenge he has experience, some nice weather and a fantastic amount of support from friends, family and ourselves here at GameZone.com. May the force be with you Ashley, and good luck!