A remake of Star Wars: Knights of the Old Republic was announced at tonight's PlayStation Showcase. The game is being developed by Aspyr Media, which...
Christmas is coming up fast and time is running out to find that one perfect gift for that special geeky someone in your life,...
EA has announced the closure of Visceral Studios, the team behind the much anticipated new single player Star Wars game. That Star Wars game...
https://youtu.be/Q0CbN8sfihY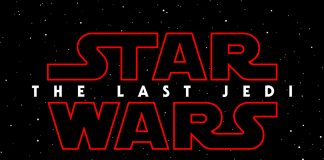 Something, Something, Something, Dark Side In case you haven't been following the news, it seems that the US and North Korea are on the verge...
https://youtu.be/Kae-JjbLsgA Gamers Rejoice!!!. Star Wars: Battlefront 2 is following in in the footsteps of Mass Effect: Andromeda and Titanfall 2 in deciding not to launch...
All the news from the first press conference of E3 2016. First up, EA!
Star Wars fan dressed as a Stormtrooper climbs Scafell Pike for charity.
To celebrate "National Star Wars Day", Steam is currently offering a number of bundles on top of more than 20 games at significantly discounted prices.
On the heels of the new trailer released earlier today, Warner Bros and Sony have announced a new PS4 bundle for LEGO Star Wars The Force Awakens.