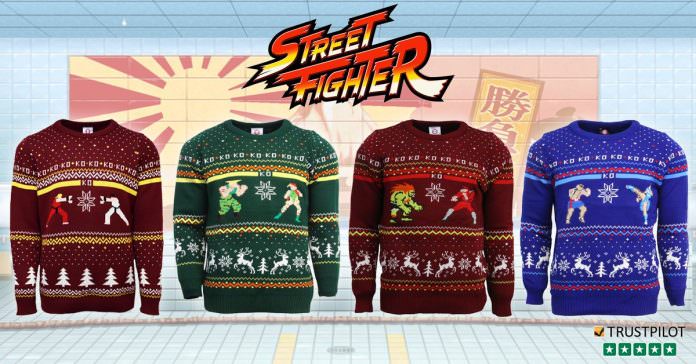 Christmas is coming up fast and time is running out to find that one perfect gift for that special geeky someone in your life, or just a special reward for yourself for making it through the Christmas shopping unscathed. A couple days ago Yellow Bulldog sent us some of the hottest items they have in stock for us to have a look at and give you our opinions.
Christmas Sweaters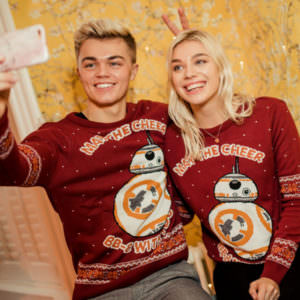 How many of you are going to a work party for Christmas which requires an "Ugly Christmas Sweater"? Personally, I don't see the point of buying an "ugly" sweater because I'd never want to wear it. I would, however, be seen with anything Yellow Bulldog has on offer.
Star Wars fans can show off their loyalty to the galaxy's favourite ball-droid with a Star Wars Christmas sweater that reads:
May the Cheer BB-8 With You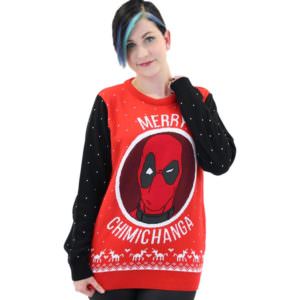 Okay, Yes that is over-the-top cheesy but do you want something serious or something that might make that girl you've been hitting on all year smile? Any Deadpool fans here? If Star Wars isn't your thing, a Deadpool "Merry ChimiChanga" sweater will certainly do the trick!
The sweaters themselves are surprisingly warm and hard-wearing. I tried on the Star Wars sweater an hour ago and its so warm I haven't taken it off yet.
Destiny 2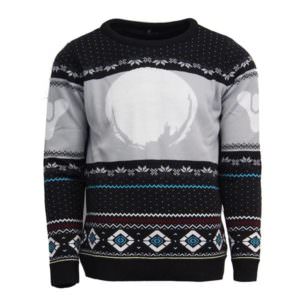 Anyone who knows me well, (or even for the past 3 months), will know that I will get excited at the slightest mention of Destiny 2. I liked the first game but the sequel on PC is beyond magnificent. Thus, getting to unpack a bunch of Destiny 2 items made my day, (week? Christmas?). First up we have another Christmas sweater, the Destiny 2 Christmas sweater depicts "The Traveller", (if you don't know what that is download Destiny and play it before reading further), with a trim lined with "Ghosts", the little robotic things that follow guardians around in Destiny.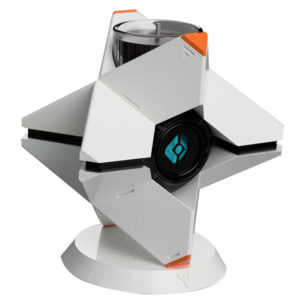 Destiny 2 Ghost Candle Holder
One of the coolest things that we were sent was this Destiny 2 Ghost Candle Holder. It comes with a bunch of scented candles featuring the five Destiny planets; Earth, The Moon, Mars, Venus and the Dreadnaught. They each come with a different fragrance associated with each planet. Here's what you get with each one:
Earth – Spinmetal: A fresh aromatic blend of cut cedarwood and sandalwood infused with a sweet pine and warm resinous accords, mossy earthy tones in the base.
The Moon – Helium Filaments: Warm smoky accords fill the air and the comforting sound of crackling woods balanced with the rich amber and warm vanilla.
Mars – Relic Iron: Fresh and sappy green cactus layered with a warm floralcy of white flowers, tuberose, jasmine and rose.
Venus – Spirit Bloom: A refreshing white floral bouquet, jasmine, plumeria and orchid blossoms topped with citrus mandarin and bergamot. Shimmering white musk with a hint of coconut on the breeze.
The Dreadnaught – Wormspore: A comforting aroma with spicy and smoky notes. Woody mossy tones in the base topped with citrus.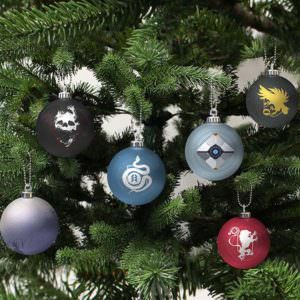 Destiny 2 Baubles
The last item we received was a set of Destiny 2 Baubles for the Christmas Tree. They each feature designs from the Titan Parade Crest, Warlock Parade Crest, Hunter Parade Crest, Darkness Zone Icon, Ghost and the Traveller.
Whether you're a tree person or not these items are a great gift for any Destiny 2 fan. You could even hang them around your gaming rig to get the festivity going.
All of these items are readily available on the Yellow Bulldog website. If you are more of a "browse in-shop" sorta person many of these items are in-stock at Game in the UK and GameStop here in Ireland. If you buy anything on their website make sure to use the discount code elitegamer10 to get 10% off your order!