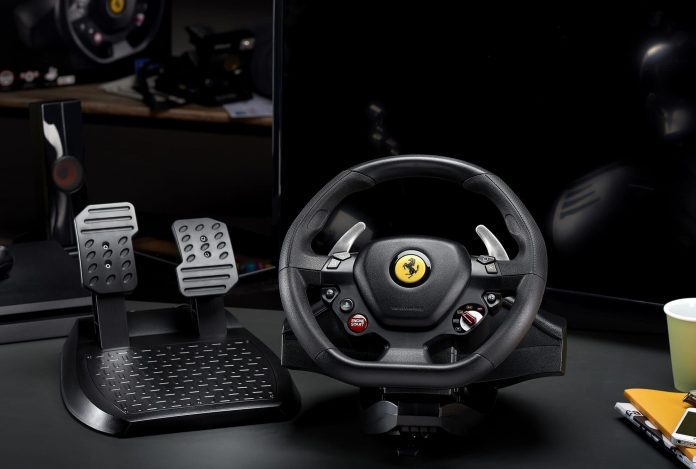 With Ferrari celebrating its 70th anniversary this year, Thrustmaster has decided to celebrate that fact and launch a brand new racing wheel.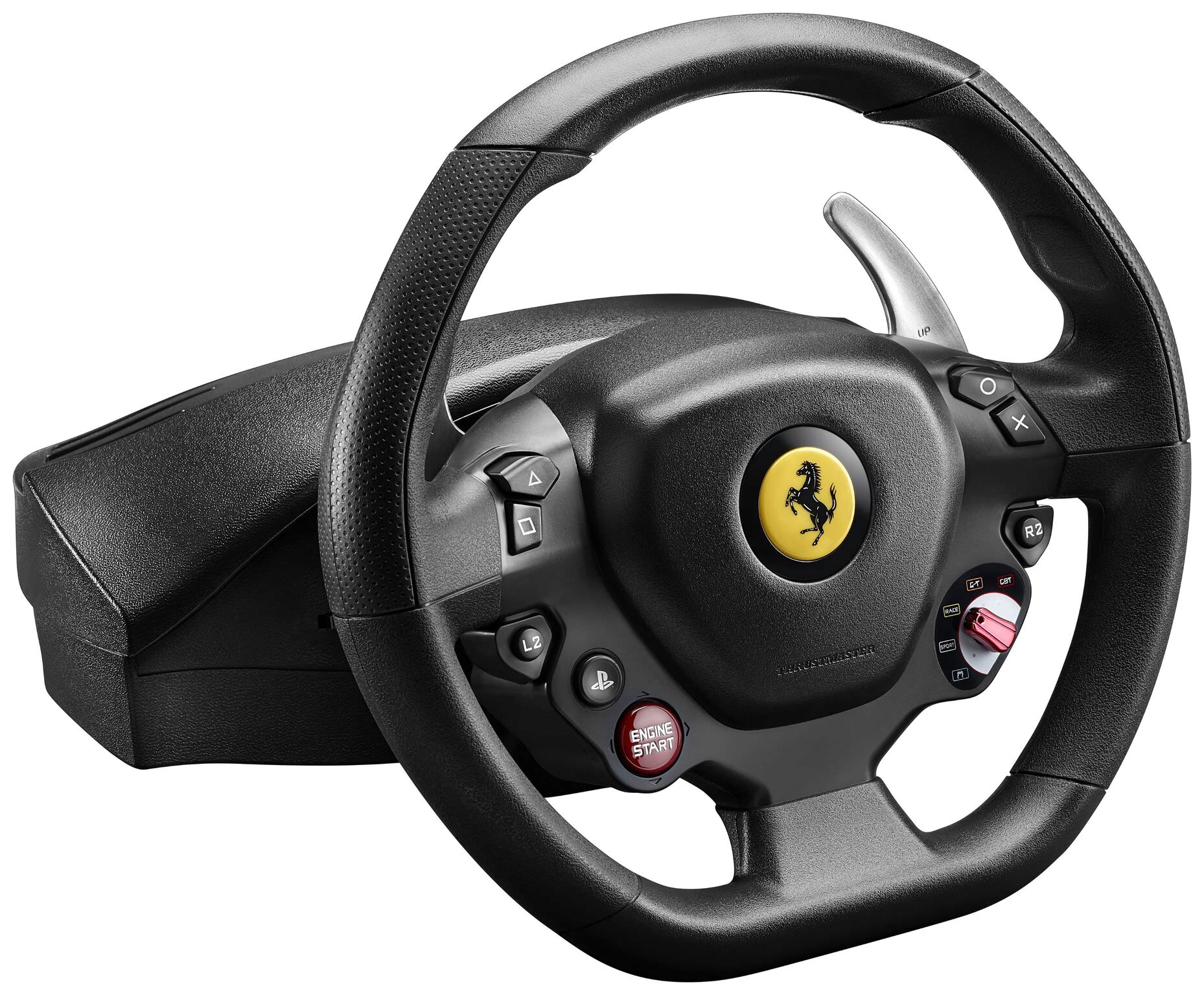 The T80 Ferrari 488 GTB Edition has been designed with the gamer in mind. It's an 8:10 scale replica (11 inches/28cm in diameter). It's an exact replica of the wheel that featured in the Ferrari 488 GTB which is one of the manufacturers latest models.
It's built to be as compatible with the PS4 as possible. It includes "PS" "options" and "share" buttons which will help PS4 owners navigate through game menus when using the wheel.
Thrustmaster wanted to make sure this wheel is as versatile for players as possible with easy handling because of its shape which is ably assisted by textured rubber grips. It works great for all racing games on PS4 whether that's GT Sport, the F1 series or whatever racing game tickles your fancy.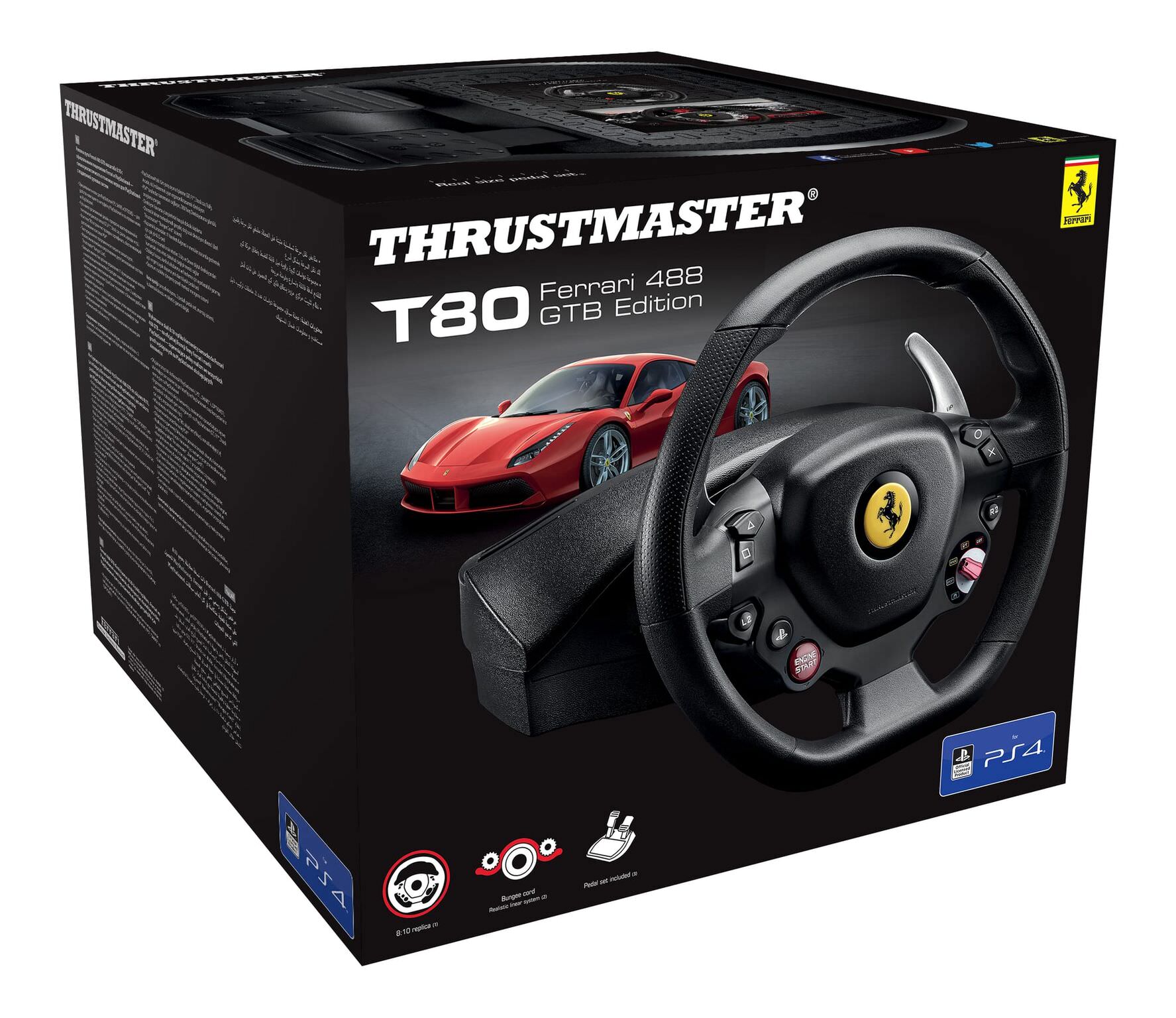 I'm sure you want to get into the tech specs of the wheel so here it is. The wheel features 11 action buttons, a D-Pad, 2 wheel-mounted sequential paddle shifters (crafted of metal, and 2.8 inches/7 cm tall), a large pedal set with an adjustable inclination and a wide foot-rest, plus a central clamping system with wide jaws for optimal stability. That's not all. The T80 also provides realistic linear resistance with automatic re-centering via the exclusive Thrustmaster Bungee Cord system.
The Thrustmaster T80 Ferrari 488 GTB Edition will be available this month and cost just £99.99.
https://elitegamer.ie/thrustmasters-t-gt-racing-wheel-unveiled-e3-2017/