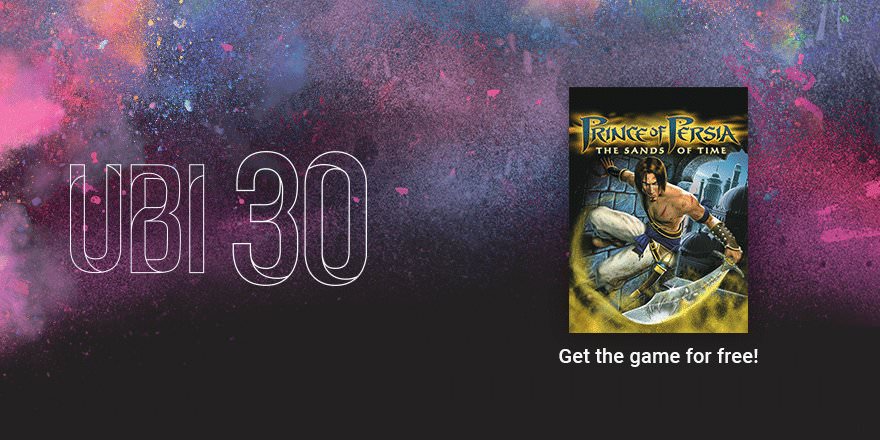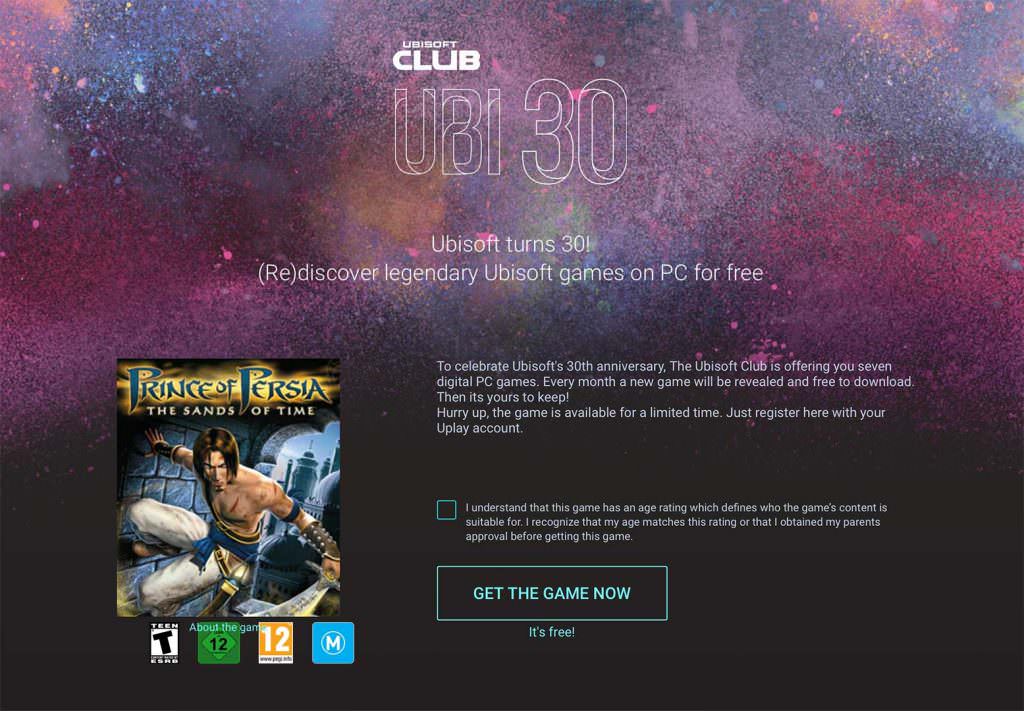 Ubisoft are 30 years in the industry
Ubisoft has officially been around for 30 years and to celebrate they are giving away seven free games over the next seven months for free! This month the company is offering PC players a chance to download Prince of Persia: Sands of Time for free. All you have to do is join the Ubisoft club and link it with your Uplay account to get the game. Click here to get a copy while it's free. Prince of Persia will only be free this month, so hurry up and download it before it's too late.
Celebrate #Ubi30 and grab Prince of Persia: The Sands of Time for free on PC! So go to https://t.co/OqX1ipBftU to get it! pic.twitter.com/8Ftg7ZogDP

— Ubisoft (@Ubisoft) June 20, 2016
Ubisoft won't be stopping there either, each month until December there will be another game available for free. Check us out next month for details on how to get another free game!
Ubisoft also revealed that three new outfits are coming to the Division. Each one is inspired by other Tom Clancy games, including Splinter Cell, Ghost Recon, and Rainbow Six Siege.
Unless you have been living under a rock your probably aware that Ubisoft's E3 2016 press conference was held last week. We learned more about some of their big games such as Watch Dogs 2, The Division's first expansion, and their brand new IP called Steep.
Have you played Prince of Persia: The Sands of Time yet? If not, are you going to pick this game up for free? Let us know in the comment section below.