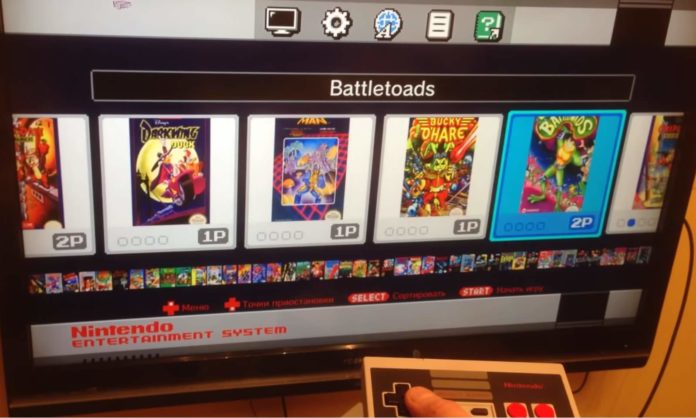 Good news for the lucky few who managed to get their hands on the mini NES Classic Edition. The internet has finally delivered on a way to add more games to the pint-sized retro console and by the internet, I, of course, mean a Russian "hacker".
If you own the console there's a chance you may have already burned out on the 30 titles that come preinstalled on the NES Classic and if you are, there's now a relatively easy way to add more classic games. (It goes without saying but for the most part, downloading most of these ROMs is still illegal, unless you own the original games on cartridge, of course, but hey, I'm not a lawyer).
The modder, known as Madmonkey first posted about the mod on the Russian forum GBX and it quickly lit up the internet as soon as an English translation hit r/nesclassicmods. The mod, while slightly tricky, doesn't require a huge amount of work and can be done without cracking open the NES Classic. All you need is a USB cable and a PC. Although, it is important to be careful as you work because it comes with the risk of bricking your little emulating buddy.
To give you an idea of what's involved in adding games to the NES Classic you'll firstly need to have a save file for Super Mario Bros, I know, sometimes hacking can be hard. After that it's a matter of connecting the NES to a PC, booting the console in FEL Mode, a mode usually used to recover devices with a USB, running a tool called Hakchi to access the console's data and copying it to your computer. After that, you'll need to modify some of said data, add your new ROMs, add some jpegs of the artwork and then you're home free to save all this back onto the console overwriting its original data. It's this step you're in danger of turning your mini NES into a delightful paperweight but if all goes to plan you'll be able to launch these new additions from the same menu you would any of the other games installed on the NES Mini.
Since the mod's inception, there has already been an update to Hakchi2, the software used to hack the console and it looks like other modders have figured out that you can have up to a maximum of 97 games installed on the NES with a maximum of one save slot per game.
Have an NES Mini? Already modded it? Let us know how you got on in the comments section below!