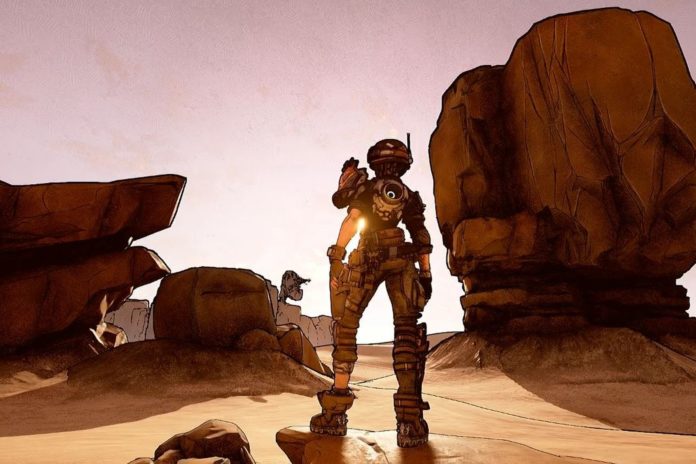 It appears that Borderlands 3 has been shown off in a tech demo using Unreal engine 4.
In a presentation at the Game Developers Conference (GDC), Gearbox's Randy Pitchford, showed off what borderlands 3 could possibly look like. However, he did say that what you see on screen may not end up in the final game. Pitchford went as far to say that what we were seeing "was not gameplay" but rather " just a tech demo".
While it may just be a tech demo,  it featured the exact same art-style that Borderlands use. Gearbox announced at PAX East last year that they had started to work on Borderlands 3.
After the lukewarm sales of the Borderlands Pre-Sequel and the closure of the studio which developed the game, Gearbox will no doubt be hoping that they're onto a winner with this sequel.
A video was also released a couple of days ago by Epic Games, which showed off the new features for Unreal Engine 4 in 2017.