Could Nintendo be about to release a mini classic edition of one of their most loved consoles, the Nintendo 64?
It appears that Nintendo has been issued with a new trademark for their N64 controller, so what else could it be for if not a mini edition. The trademark in question was spotted by a Neogaf user and the full application can be seen here. The copyright was filled back on the 18th of July.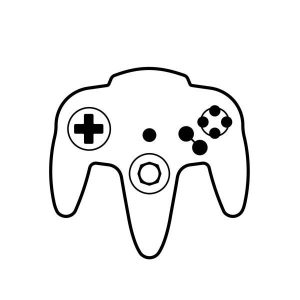 This would be the 3rd Classic edition of one of Nintendos consoles. They've previously released the NES Classic Mini Edition to much fanfare. However, they couldn't/wouldn't meet the demand for the console and it was confirmed that they would be stopping production of the NES Classic Mini in April.
At the time Nintendo released a statement saying:
"Throughout April, NOA Territories Will Receive The Last Shipments Of Nintendo Entertainment System: NES Classic Edition Systems For This Year. We Encourage Anyone Interested In Obtaining This System To Check With Retail Outlets Regarding Availability. We Understand That It Has Been Difficult For Many Consumers To Find A System, And For That, We Apologize. We Have Paid Close Attention To Consumer Feedback, And We Greatly Appreciate The Incredible Level Of Consumer Interest And Support For This Product."
Just weeks after that announcement, Nintendo confirmed that their Super Nintendo Entertainment System would be getting the classic treatment. It is due to be released on the 21st of September and will have 30 games built in including the never before released Star Fox 2. Given that the SNES pre-orders sold out in just 20 minutes, you'll have to have a bit of luck if you're going to get your hands on one of these.
So what games could we expect for a Nintendo 64 classic edition? I know I'd love to see Banjo Kazooie feature on the console. Surely Super Mario 64 and Mario Kart 64 will feature.  Goldeneye as well would be a good bet to be on the N64.
What games would you like to see feature on the console? Let us know in the comments below.
https://elitegamer.ie/super-famicom-mini-released-japan/