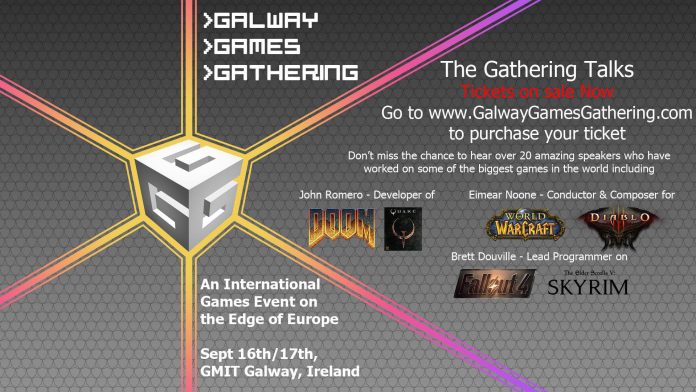 The Galway Games Gathering is a two-day festival that will take place in GMIT in Galway this weekend. The event will play host to a bunch of Irish indie games from local studios. There will also be a board game room curated by the Galway Gaming Tribe along with a wide range of special guests.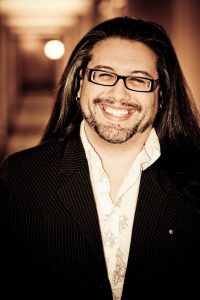 One of the big names for this years Galway Games Gathering is John Romero, developer of DOOM and quake, who recently moved to Galway to establish Romero Games. Eimear Noone, award-winning Irish composer and conductor, will also be present with her spouse Craig Stuart Garfinkle, an Emmy nominated and award-winning music producer and composer. Like John and Brenda Romero, they are a true power couple, their passion for music and the game industry is contagious.
Another Irish name in attendance is Paul Conway, one of the developers behind Dark Side Detective, a mystical point and click adventure. You also have Elaine Reynolds from Simteractive, the studio behind Eden Isle, Colm Larkin from Gambrinous the creator of Guild of Dungeoneering and Kevin Murphy from Retro Neo Games who brought us Sons of Sol.
The Gatherings Indie Game Awards
Everyone exhibiting games at G3 will be automatically be entered into the G3 Indie Game Awards. The judges panel will be made up of G3 Speakers and Press (including ourselves).
There are awards in the following categories:
Best Game
Excellence in Design
Excellence in Art
Excellence in Audio
Excellence in Narrative
Best Student
People Choice
While it's not a huge event, it has a pretty impressive lineup all the same with a myriad of speakers and a floor full of great Indie games. Will you be at the Galway Games Gathering? What do you think of the lineup? let us know in the comments!