Razer has announced that they are releasing an updated version of their brand new Quad core stealth Laptop along with a Core V2 external graphics enclosure.
Razer Blade Stealth
The new Razer Blade Stealth comes with a quad-core 8th gen Intel I7 – 8550U processor. This new processor allows you to achieve remarkable boosts in performance with turbo speeds of up to 4 GHZ. Razer has also improved the battery in this laptop, which now provides up to 10 hours of battery life. 16 GB of dual channel RAM is also included as standard.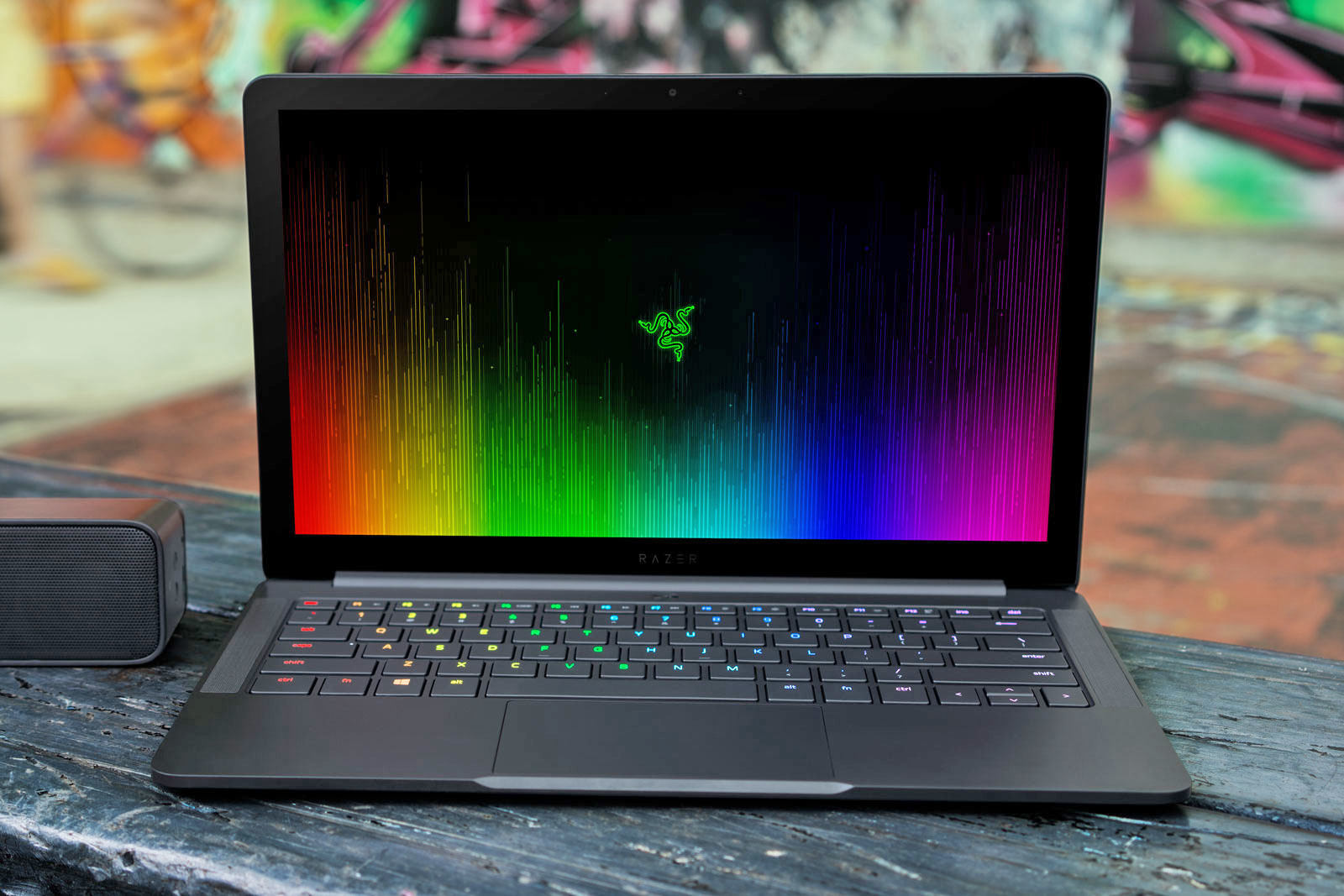 The Razer Blade Stealth features a 13.3inch Quad HD screen capable of resolutions as high as 3200 x 1800, IGZO touch-enabled display with 100 percent sRGB colour space.
What sets the Razer Blade stealth laptop apart from the competition is the portability measuring just 0.54 inches thin and weighing just 2.97 pounds. The chassis is CNC-milled from aircraft grade aluminium, and available in either black or gunmetal grey finish. The black version is one of the only ultra-portable laptops on the market to have individually backlit Razer Chroma laptop keyboard. The gunmetal grey version is equipped with a white backlit keyboard with a tone-on-tone razer logo on the back.
"Our engineers have done something truly remarkable with the new Blade Stealth by significantly increasing power while extending battery life," says Min-Liang Tan, Razer co-founder and CEO. "The new Blade Stealth is the most well-rounded Windows laptop out there, and it can be further supercharged with the help of the new Razer Core V2."
Razer Core V2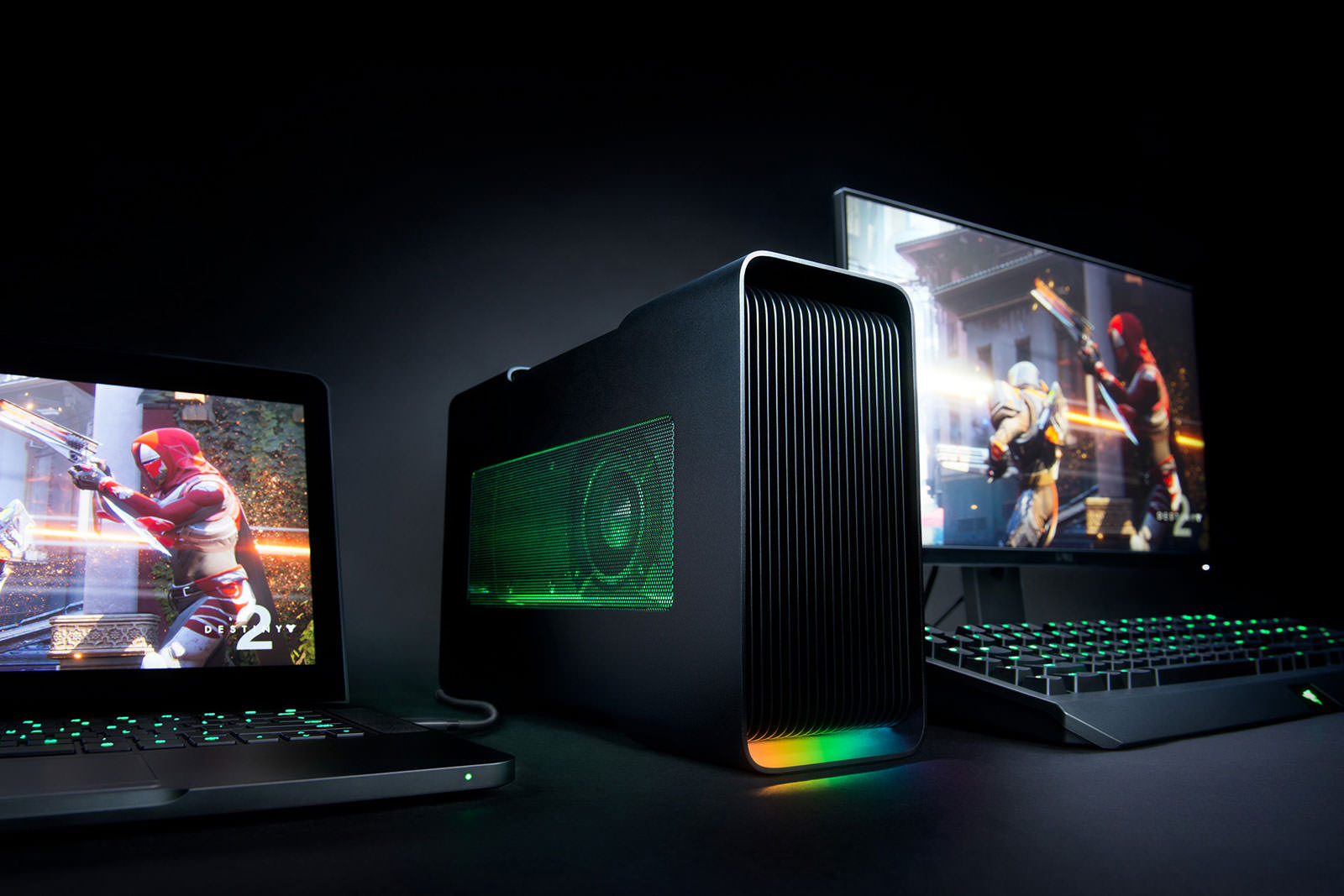 The Razer Core is also being updated. It now includes 2 thunderbolt 3 controllers. The external graphics enclosure comes with four USB 3.0 ports and Gigabit Ethernet for connecting a wide array of peripherals. This compact design comes with a 550 W built-in power supply. Because of the way the V2 was designed, along with the additional cooling fans that were added , you don't need to worry about overheating.
The Razer Core V2 will be available at $499 and will be shipping soon in the United States, Canada, United Kingdom, France, and Germany.
Below you will find the full specs list for the Razer Stealth.
● Available in Black or Gunmetal
● Quad-core 8th Gen Intel® Core™ i7-8550U Processor (1.8 GHz / 4.0 GHz)
● 16GB Dual-Channel system memory (LPDDR3-2133 MHz)
● 13.3 in. IGZO 16:9 aspect ratio, capacitive multi-touch display
● QHD+ (3200 x 1800) touch IGZO display
● Intel® HD Graphics 620
● Windows 10 Home
● 512 GB PCIe SSD
● Windows® 10 (64-bit)
● Killer Wireless-AC 1535 (902.11a/b/g/n/ac + Bluetooth® 4.1)
● Thunderbolt™ 3 (USB-C)
● USB 3.0 port x 2 (SuperSpeed)
● Anti-ghosting keyboard
● Black: Powered by Razer Chroma™
● Gunmetal: White keyboard backlighting
● HDMI 2.0 audio and video output
● Built-in stereo speakers
● 3.5 mm headphone/microphone combo port
● Built-in array microphone
● Trusted Platform Module (TPM 2.0) security chip embedded
● Compact 65 W USB-C power adapter
● Built-in 53.6 Wh rechargeable lithium-ion polymer battery
● 0.54 in. / 13.8 mm (Height) x 12.6 in. / 321 mm (Width) x 8.1 in. / 206 mm (Depth)
● 2.98 lbs. / 1.35 kg
Price: $1,699 – 512 GB SSD
About the Razer Core V2
Specifications:
• Connection to PC via Thunderbolt™ 3 using included 40 Gbps cable
• Supports single double-wide, full-length, PCI-Express x16 graphics card
• Razer Core inner dimensions – 5.71 in. / 145 mm (Height) x 1.69 in. / 43 mm (Width) x 11.81 in. / 300 mm (Length)
• USB 3.0 port x 4 (SuperSpeed)
• Gigabyte Ethernet
• Chroma lighting (2 zones)
• Built-in 500 W power supply
o GPU max power support – 375 W
• Compatible Laptops:
o Razer Blade Stealth, Razer Blade, and Razer Blade Pro with Thunderbolt™ 3.
o Additional laptops require a Thunderbolt™ 3 port with external graphics support. Please check with your laptop manufacturer to confirm if the laptop supports external graphics.
• 8.6 in. / 218.4 mm (Height) x 4.13 in. / 104.9 mm (Width) x 13.38 in. / 339.9 mm (Length)
For more info on these products head to the Razer website Razerzone.com.