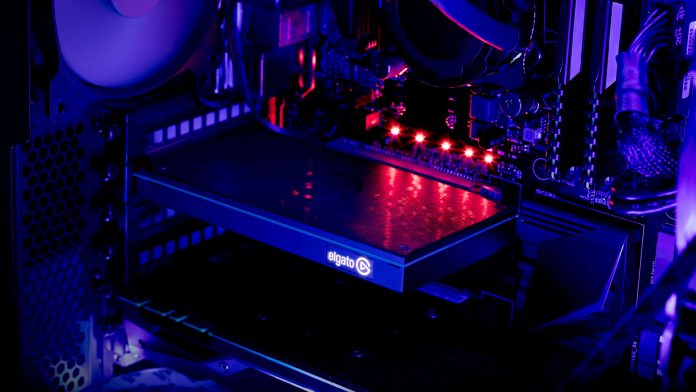 With the introduction of the PS4 Pro and the Xbox One X, It was just a matter of time before a capture card was released that can make use of the higher quality. 4k resolutions have become much more mainstream than they once were and far more affordable. You can easily pick up a 4k monitor for the same price you would have paid for 1080p a few years ago.
Elgato has been the longtime choice of many streamers and YouTubers. Last year they released the Game Capture HD60 S which came with USB 3.0 Type-C connectivity, a huge improvement to the previous HD60 which only had USB 2.0. The 4K60 Pro is the updated version of the previous HD60 Pro. Both capture cards work on PCIE, however, an update has been a long time coming.
"4K content is here to stay and demand is booming. Content creators shouldn't be limited by the constraints of their capture hardware," said Julian Fest, General Manager of Elgato Gaming. "Game Capture 4K60 Pro gives creators the tools they need to stay ahead of the curve and give their audiences nothing less than the best."
The Game Capture 4K60 Pro supports both 1080p60 and 2160p60 capture, with unlimited recording time. It also has a max-bitrate of a whopping 140Mbps. This up from 60Mbps on the HD60 Pro and 40Mbps on the HD60 S.
Requirements
| | |
| --- | --- |
| OS | Windows 10 (64-bit) |
| CPU | 6th generation Intel Core i7 CPU (i7-6xxx) / AMD Ryzen 7 (or better) |
| GPU | NVIDIA GeForce GTX 10xx / AMD Radeon RX Vega (or better) |
| OTHERS | PCIe x4/x8/x16 slot |
Specifications
| | |
| --- | --- |
| INTERFACE | PCIe x4 |
| INPUT | PlayStation 4, Xbox One, unencrypted HDMI |
| OUTPUT | HDMI (lag-free pass-through) |
| SUPPORTED RESOLUTIONS | Up to 2160p60 |
| DIMENSIONS | 178 x 121 x 21 mm / 7 x 4.7 x 0.83 in |
| WEIGHT | 270 g / 9.5 oz |
The new 4K60 Pro is the best looking 4K recording solution I have yet come across, but now that Elgato have a release date i'm sure other companies will up the competition. I'm hoping for a 4K60 S next year which will let console gamers stream through a laptop as opposed to a desktop.