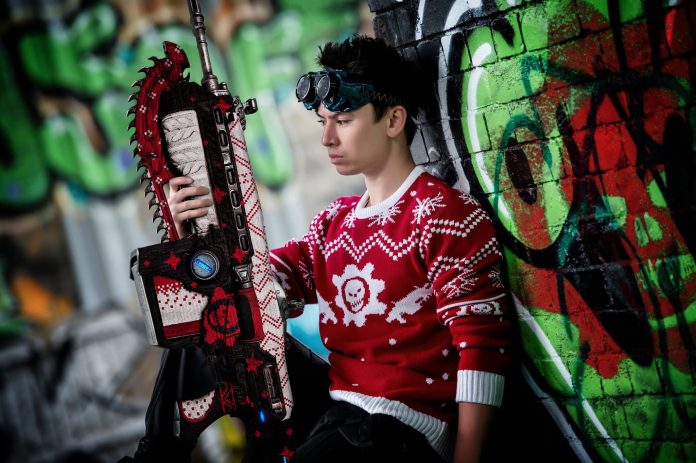 Tis the season for new Christmas jumpers and now thanks to Merchoid.com (the online retailer of official gaming merchandise) a new Gears of War "Merry Gearsmas" Christmas sweater has been created.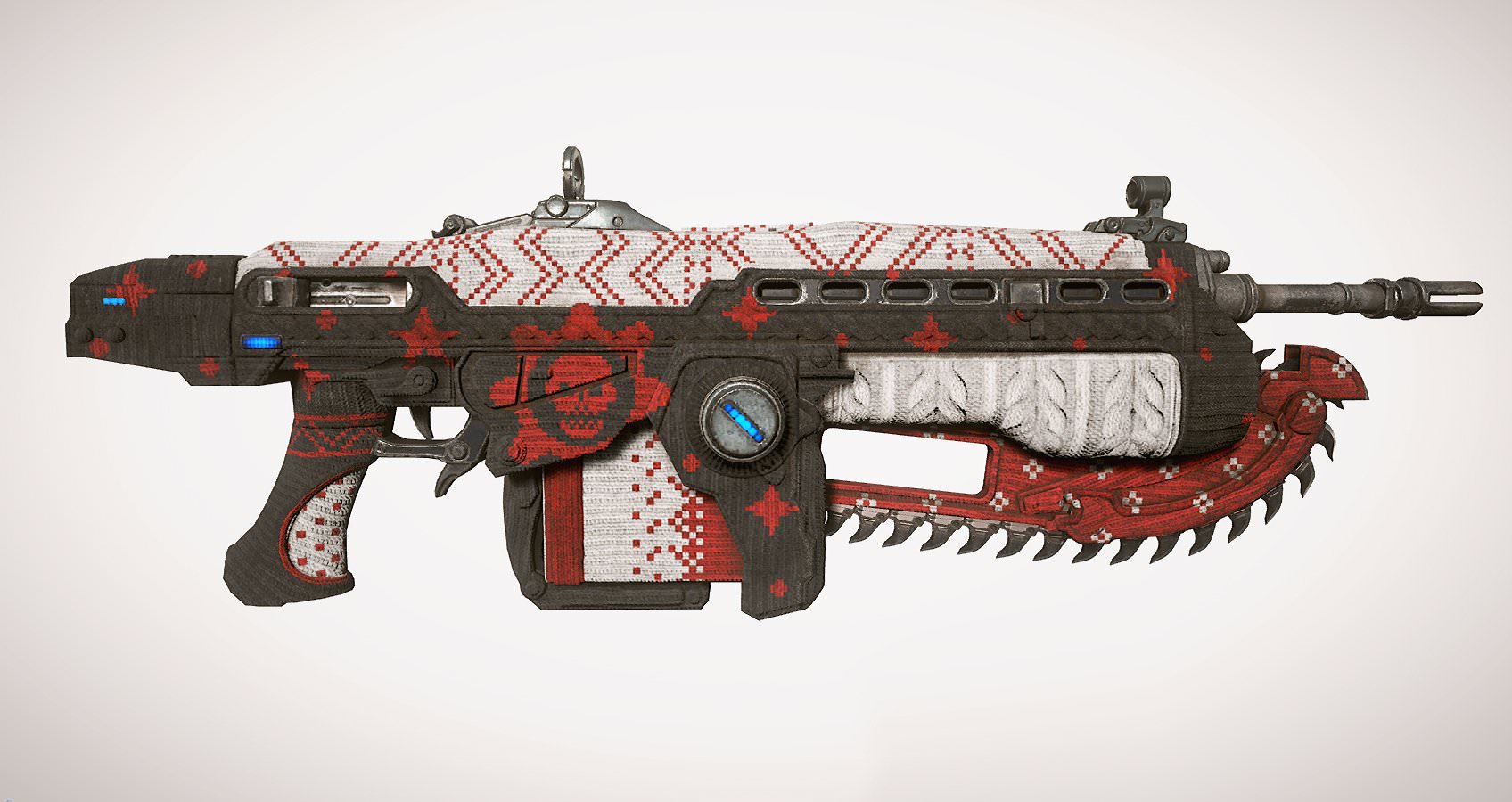 The knitted sweater features the classic Crimson Icon logo across the chest and arms, along with two Lancers, and Santa's sleigh being pulled by a team of Swarm Pouncers.
If that design wasn't enough to convince you, then this might; every purchase of the sweater gets a DLC code that can be redeemed for an exclusive Christmas themed Lancer skin for use within Gears of War 4 on both Xbox One family of devices and Windows 10. You can only get this code by purchasing the sweater at merchoid.com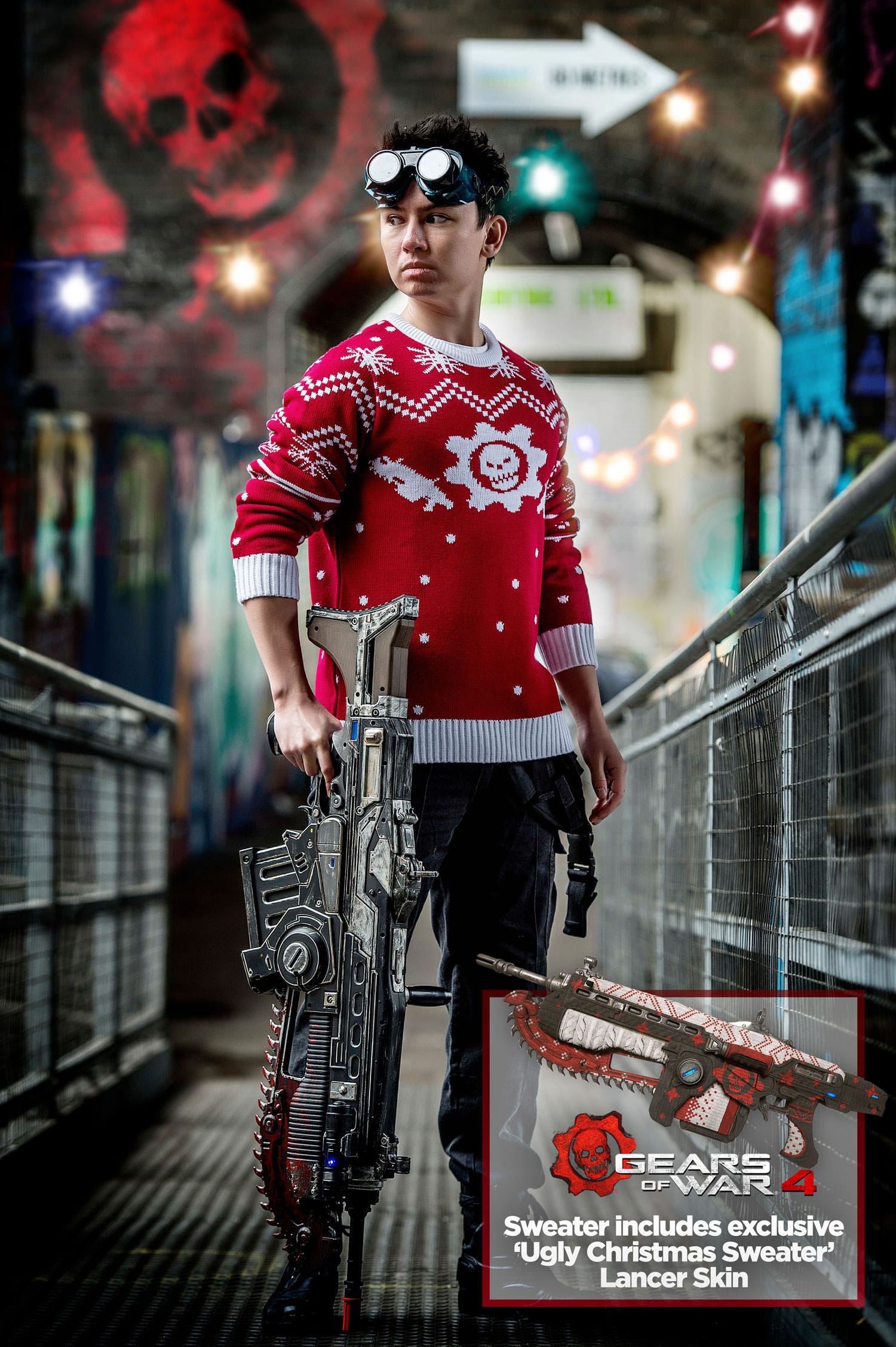 If you do decide to buy it, the jumpers will be shipped out to customers by the end of November so you'll have it in time for Christmas. The DLC code will be emailed to you in December and will become active for redemption on the 15th of December.
Merchoid's gaming Community Manager states, "The Lancer is a truly iconic weapon in all of gaming. With this festive DLC, Gears fans have an opportunity to assault the Holiday both in-game and in real life. Lock 'n load – prepare yourself for a truly Merry Gearsmas."
The 'Merry Gearsmas' Christmas Sweater is officially licensed by Microsoft/The Coalition and is available to pre-order now from Merchoid for £36.99/€49.99/$54.99 (all prices include free shipping worldwide).
Click here to check out the sweater in all its glory.