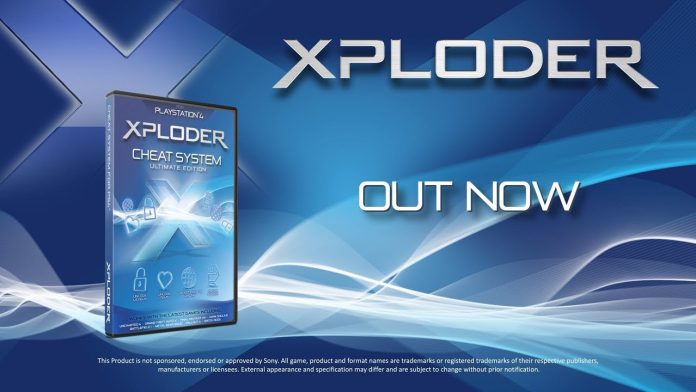 Remember those PS2 days when you could go to GAME and buy a Xploder Ultimate Edition cheat disk that could unlock new weapons or make you invincible?
Well, now thanks to Xploder those days are coming back to the PS4 generation and you won't even have to worry about being banned from PSN.
This new edition will be compatible with the latest PS4 firmware and use an exclusive " re-signing" technology, it allows users to play other players saved games. You can even download the save games from an online database (which is updated regularly) allows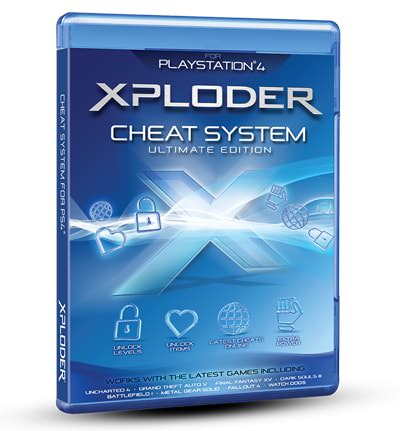 players to "instantly make in-game progress, for example by unlocking levels/stages or accessing secret/hard to find content.
Take, for example, GTA V. Who wouldn't want to start that game with $500 million in the bank? I for one could only afford to buy the golf course with that cheat.
New games will be added weekly by an in-house team. Currently, there are over 100 PS4 titles including the aforementioned GTA V, Assassins Creed and the Call of Duty Modern Warfare Remastered edition.
Includes online database of game saves with instant downloads
Supports EU, US and Japan-based saves
Automatically download the latest game saves and supported games
Over 100 games supported (more added weekly!)
Works with the latest firmware
No modifying / editing of your PS4
You won't get banned from PSN
Free UK based support team
Free software updates
You can also download Xploder Ultimate Edition in digital form from Xploder.net. Xploder Ultimate Edition costs £30 or $40.
The full list of games supported by Xploder can be seen below.
"Arcade Archives Crazy Climber 2"
"Assassin's Creed IV Black Flag, Unity, Chronicles: China & Syndicate"
"Atelier Firis: The Alchemist and the Mysterious Journey"
"Batman Arkham VR, Arkham Knight & Return to Arkham"
"Battlefield 1"
"Battlefield 4"
"Biohazard; HD Remaster"
"Bloodborne"
"Call of Duty: Ghosts"
"Call of Duty: Modern Warfare Remastered"
"Contrast"
"Dark Souls III"
"DC Universe Online"
"Dead Nation Apocalypse Edition"
"Dead or Alive Xtreme Fortune"
"Diablo III: Ultimate Evil Edition"
"Doki-Doki Universe"
"Don't Starve: Console Edition"
"Doom"
"Dragon Ball: Xenoverse"
"Dragon Quest Heroes: The World Tree's Woe and the Blight Below"
"Dying Light"
"EA Sports UFC 2"
"Entwined"
"Far Cry 4"
"Far Cry Primal"
"Flower"
"God Eater 2 Rage Burst: 01"
"God Eater Resurrection"
"Gravity Rush Remastered"
"GTA V" (EU)
"GTA V" (US)
"Guacamelee! Super Turbo Championship Edition"
"Hatsune Miku: Project Diva Future Tone – Colorful Tone"
"Helldivers"
"Horizon Zero Dawn"
"Hotline Miami"
"Infamous First Light"
"Infamous Second Son
Journey"
"Killzone Shadow Fall"
"Knack"
"Lara Croft and the Temple of Osiris"
"LEGO Batman 3: Beyond Gotham, Jurassic World, Star Wars The Force Awakens & The Hobbit"
"Mad Max"
"Mafia III"
"Megadimension Neptunia VII"
"Mercenary Kings"
"Middle-Earth Shadow of Mordor"
"Minecraft PlayStation 4 Edition"
"NBA Live 16"
"NBA 2K16"
"Need for Speed Rivals"
"NieR:Automata"
"Nioh"
"Oddworld: New 'n' Tasty"
"Outlast"
"Peggle 2"
"Persona 5"
"PixelJunk Shooter"
"Platinum Demo – Final Fantasy XV"
"Resident Evil 4/6/Revelations 2"
"Resogun"
"Sengoku Musou 4 – II"
"Sleeping Dogs: Definitive Edition"
"Sportsfriends"
"Stick it to the Man!"
"Strider"
"Super Meat Boy"
"Sword Art Online: Lost Song"
"Tales Of Berseria"
"The Evil Within"
"The Golf Club"
"The Last of Us Remastered"
"The Order: 1886"
"The Swapper"
"Thomas Was Alone"
"Titanfall 2"
"Tomb Raider Definitive Edition"
"Transistor"
"Trine 2: Complete Story"
"Unravel"
"Valiant Hearts: The Great War"
"War Thunder"
"Warframe"
"Watch Dogs"
"World Of Final Fantasy"
"World Of Final Fantasy Dungeon Demo"
"Yakuza 0"