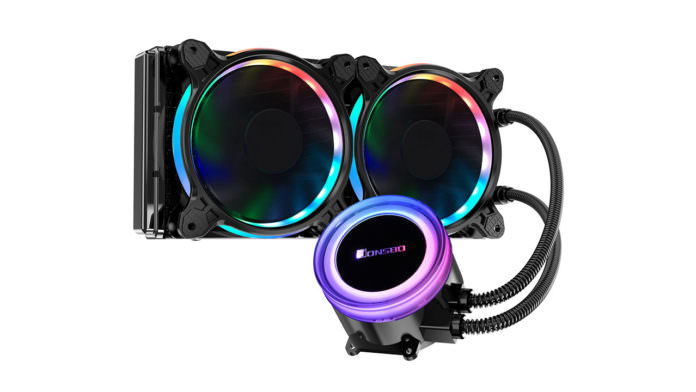 Jonsbo has introduced a new range of all-in-one water cooling systems under the name Angel Eye TW2 series. In the first instance the series consists of two models; the TW2-120 with a 120mm radiator and the TW2-240 with a 240mm radiator.
Both models come in three separate versions, the difference being the level of RGB lighting in each model. The "Standard Version" only has RGB lighting in the water block. The "Version 501" includes RGB lighting in the water block and on the fan fins themselves. The "Version 601" Includes an RGB ring in the fan housing.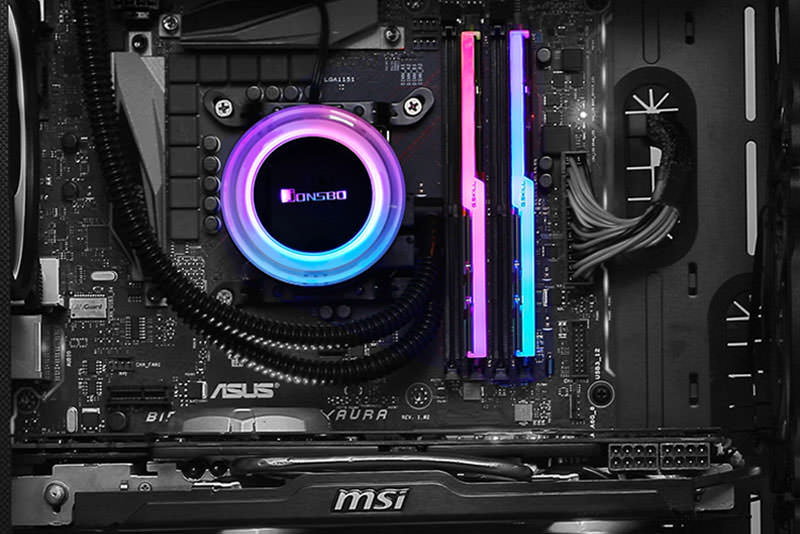 The Angel Eye TW2 series are maintenance-free all-in-one water cooling systems where the pump is integrated into the water block. This block has a copper base with microchannels of 0.15mm wide. The radiator is made of aluminium and, depending on the chosen model, is equipped with one or two 120 mm fans. These PWM fans have a rotational speed ranging from 800 to 1500 rpm.
According to the manufacturer, they hereby move 21.6 to 50.4cfm of air while the sound pressure would be a maximum of 25 dB (A). Both coolers are suitable for AMD socket AM4, AM3 (+), FM2 (+) and Intel lga2066, lga2011 (v3), lga1366, lga115x and lga775.
Nothing is known about price and availability to date.