The ad-free Instagram rival Vero received half a million users in a single day. But the founder of the app is controversial and there is currently no way to delete your account if you want to leave the network.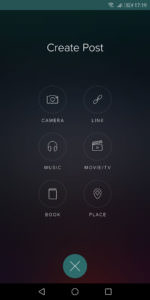 Unless you have been living under a rock you will have no doubt seen many MANY posts about "Vero", a new social network that is going viral. The app is very similar to Instagram and includes the same photo-sharing features such as editing tools and filters. What Vero does differently, however, is that it lets you choose who sees your photos from 3 separate groups; good friends, friends and acquaintances. You can also share music, books, movies, shows, places or links in the same manner.
The disadvantage of the sudden success of Vero is that users have trouble trying to sign up. When posting photos and making contact with others, users are regularly faced with time-outs because the servers can't handle traffic. Even though the app first launched in 2015, it's still in beta apparently. Not a great start for an app that's making headlines and going viral.
The CEO of Vero is a Zero, not a Hero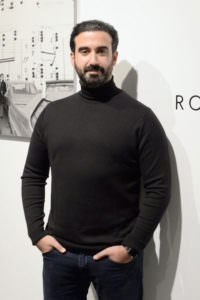 The app was devised by Lebanese billionaire Ayman Hariri, son of the former Prime Minister Rafik Hariri. Hariri developed the app because he had problems with the privacy policy of existing social networks. The billionaire is against ads on social media. Also, according to Hariri, Vero will not use algorithms, targeting and mining user data.
As I mentioned earlier, Ayman Hariri is a very controversial businessman. He was deputy director of family business Oger, a Saudi construction company before the Saudi Arabian government stepped in and shut it down in 2017 due to mismanagement. The "mismanagement" in this scenario was withholding wages from over 2000 employees for weeks resulting in many of them starving with no way to buy food, water or medical supplies. Nice guy, right?
There's a LOT of information out there. Surprised this hasn't surfaced sooner.

The more I read the more I realize it wouldn't be a stretch to call the CEO's previous actions heinous. https://t.co/eRAQfNgY7n

— Pasquale D'Silva (@pasql) February 26, 2018
Leaving the network is a difficult process
Users who decide they want to leave Vero will have a hard time. There is still no easy way to cancel an account. Users must send an e-mail or submit a request via the app, which will then be processed by Vero staff. Hariri says that a real removal option will be added at a later time. Moreover, the company reports that 'certain data' will remain on its servers after removal.
8 am: find me on Vero!

8 pm: help me! I can't find out how to delete my Vero account!

— Pete Halvorsen (@petehalvorsen) February 27, 2018
This sparks a lot of suspicions, Vero has been around since 2015 yet there is still no easy process of leaving the network. Furthermore, nowhere does it specify what kind of data will be retained once you leave or what it will be used for. Considering Hariris' shady past, the lack of transparency here is cause for concern.
Vague subscription model
The first million users of Vero are free to use the app for life, and the network will also use a subscription model. How that subscription model will look exactly is still unclear. A spokesperson for Vero explains that the app is now 'very close to a million' applications.
Whether its success will last is the question. In recent years, several new social networks have emerged that have failed to really lure users away from Instagram, Facebook and Twitter. Because who uses Ello, Diaspora or Peach?
The iOS version of the app currently has an average rating of 2 out 5 stars from 3.6K users while the Google Play version is ranked at 2.7 out of 5 stars from 17k users. The latter seems to be the more popular platform but neither app seems to be doing particularly well at all. Will Vero fizzle out like other would-be social apps or is this indeed the new Instagram? Let us know in the comments!
Want to keep updated on the latest trends? Like us on Facebook and follow us on Twitter.