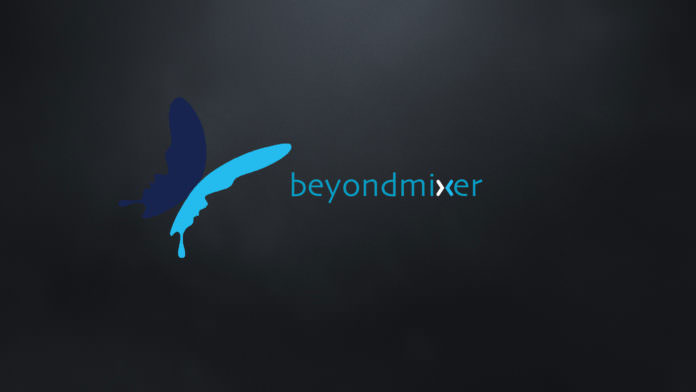 2018 has been a wild year for gaming The WHO (World Health Organisation) has declared that video game addiction now officially an illness and parents have been blamed for allowing children under 12 to play the popular Battle Royale game Fortnite. With so many sources talking about the discussing the bad effects of gaming, one group of streamers have come together, not only to raise awareness for mental health in Australia but also to raise donations for the charity mental health charity, Beyond Blue under the banner BeyondMixer.
Unlike decades past, mental health is finally something that people can start discussing openly, and while this is still taboo among different people or locations it is far more widely accepted than it once was. Nearly everyone within their lifetime will experience issues with mental health and knowing how and when to ask for help is so important.
Beyond Blue is an Australian independent non-profit charity dedicated to assisting those suffering from depression, suicide, anxiety disorders and other related mental illnesses.
Right now, three million Australians currently suffer from depression or anxiety. For those readers from Ireland or the UK, that's 3/4 of the Irish population. Almost 8 people take their own lives each day. Below are some further stats that highlight the current state of mental health in Australia.
One in seven Australians will experience depression in their lifetime
One quarter of Australians will experience an anxiety condition in their lifetime
One in 16 Australians is currently experiencing depression
One in seven Australians is currently experiencing an anxiety condition
One in six Australians is currently experiencing depression or anxiety or both
Support-seeking appears to be growing at a rapid rate, with around half of all people with a condition now getting treatment
Females are more likely than males to experience depression and anxiety
One in 14 females is currently experiencing depression compared with one in 19 men. One in six females is currently experiencing an anxiety condition compared to one in nine men
One in nine Australians is currently experiencing high or very high psychological distress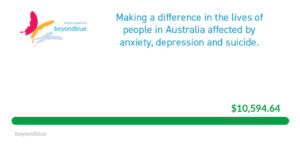 Organised by the Mixer streamer Demon_Sensation, 24 streamers got together to raise both awareness and donations for the charity. As of right now, they have raised $10,594.64 AUD. The charity link is still open so if you want to donate anything to the cause you can do so here: https://beyondblue-individual.everydayhero.com/au/team-mixer-1. If you can't donate and want to spread the message make sure to include the #BeyondMixer hashtag.
After hitting the 10k mark, MissZeeAU took to Twitter to share a video discussing the charity event and how grateful she and the rest of the streamers were for all the donations and support.
We have now raised over TEN THOUSAND DOLLARS for @beyondblue through our #BeyondMixer streams. $10,000!
Because I could write a novel on how I'm feeling after this weekend, I decided to record a quick video. 1/2 @WatchMixer @iMixer_ @MixerLadiesANZ @LadiesofMixer @MixerANZ pic.twitter.com/kdexCSYZyh

— MissZee (@MissZeeAU) August 5, 2018
2/2. Again, you're all amazing. The impact we have made in just 3 days is phenomenal and I cannot wait to continue to change peoples lives. <3 pic.twitter.com/1kuFsOr79X

— MissZee (@MissZeeAU) August 5, 2018
Gaming legend MikPwn also went to Twitter to announce that he wouldn't be doing his regular Sunday stream (which includes some serious DJing) on account of his prior 24-hour stream. Instead, he joined the other streamers in the chat to deal with any would-be trolls and keep the motivation going for any streamers who were still participating.
No Stream from me tonight! had a blast on the 24 hour stream and we pumped over 10K dollars! I'm so proud of everyone who took part but tonight i'll be popping around modding for a few of our amazing aussie streams still continuing <3

— Mikpwn (@MikpwnGaming) August 5, 2018
Below are the 24 Mixer streamers who took part in this amazing event and sacrificed their time to spread the BeyondMixer message. They are all from Australia and stream a wide range of different game titles.
While the event is currently in its final hours, this is definitely not the end for these types of events. Many of the streamers had spoken about the importance of the awareness raised throughout the stream and that Mixer is a safe and friendly place to promote Mental Health Awareness.
If you are suffering from mental illness or are having thoughts about suicide or self-harm please call the emergency services or seek other help (such as a hospital emergency room or doctor's care) immediately. We at Elite Gamer are not licensed counsellors and are not responsible for your actions nor are we responsible for the actions of others.
Here is a list of helplines for anyone who needs further assistance:
Australia:
Ireland:
United Kingdom:
United States: