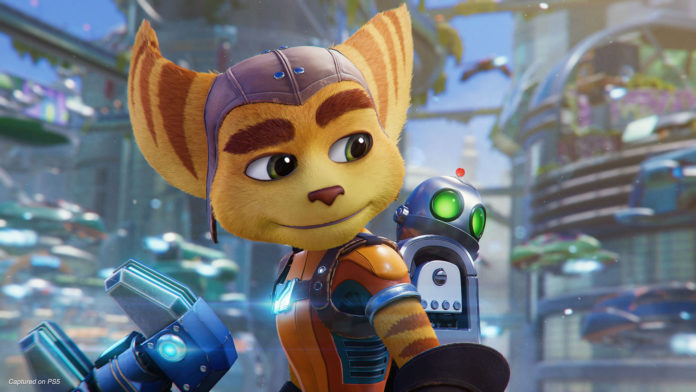 Ratchet & Clank: Rift Apart was unveiled at the PlayStation 5 presentation tonight.
The game allows players to travel through cracks in space to visit new dimensions. In addition to the reveal trailer, gameplay was also shown. A release date is not yet known.
Like the previous games in the long-running platform series, the game is developed by Insomniac Games, also known from Marvel's Spider-Man. On PlayStation 2 and 3, various parts of the series appeared around the friendly Lombax and his robot sidekick who visit various planets. PlayStation 4 released Ratchet & Clank in 2016, which simultaneously served as a game based on the animated film of the same name and as a new version of the original. The series is best known for the combination of platform elements and action-packed scenes in which players can use a wide variety of original weapons.