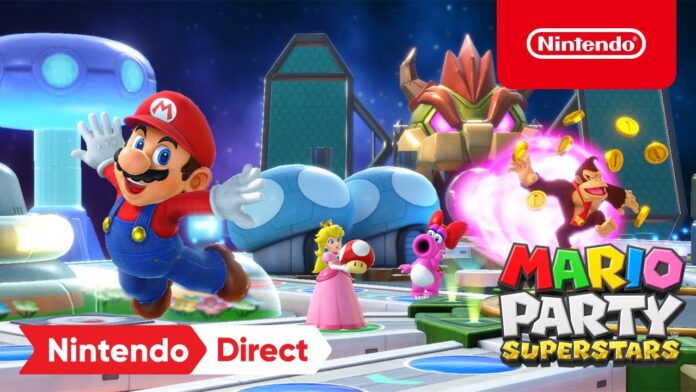 Nintendo has announced Mario Party Superstars for Nintendo Switch.
The game features five classic boards from the Mario Party games released on Nintendo 64, including Peach's Birthday Cake, Space Land, and Bowser Coin Beam.
A total of 100 classic minigames from the Mario Party games that have appeared on N64 and GameCube are included in the game. All minigames can be played with buttons, so players can choose whether to play with the Joy-Con controllers or Switch Pro controllers. The game features both local and online multiplayer.
Mario Party Superstars releases on Nintendo Switch on October 29.