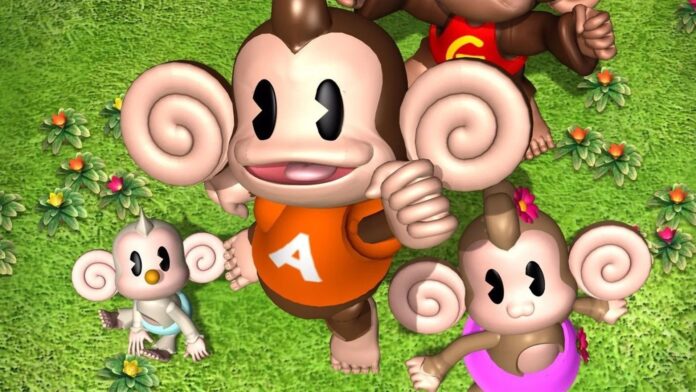 Super Monkey Ball: Banana Mania was officially announced during the Nintendo Direct tonight.
The game is a remaster of the first three Monkey Ball games: Super Monkey Ball 1 and 2 and Super Monkey Ball Deluxe. There are more than three hundred levels and twelve minigames.
The game had previously been leaked, including via an Australian age rating. Yesterday the box art and some screenshots of the game already leaked. Then it also became clear that the game is coming to Nintendo Switch, PlayStation 5, PlayStation 4, Xbox Series X and S and Xbox One. The game will be released on October 5.
In the Super Monkey Ball games, players move the platform levels so that a monkey in a ball rolls in the right direction. The games were especially popular in the arcade and on the GameCube.