It's evident that Detroit: Become Human contains the Quantic Dream DNA. This time around however they have really pulled out all the stops with choices, there is a LOT of them.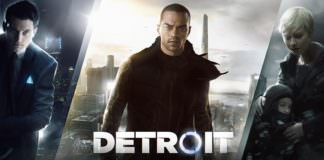 Detroit: Become Human is scoring well across teh_interweb, check out the Trophy List to get mining today!!
David Cage's latest attempt to f$&* with all of our heads in video game form aka Detroit Become Human got its live demo at...
Detroit: Become Human, the upcoming game from the creators of Heavy Rain and Beyond: Two Souls will release in 2018, Director, David Cage has...