There is definitely a market for the easy platforming and mild puzzling of de Blob 2. But many gamers will not appreciate the grind, the camera deficiencies and time-limits that aim to make the game more difficult.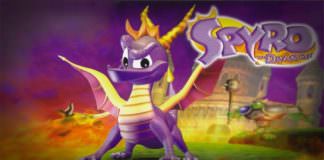 According to rumours circulating the world wide web, Spyro will be getting the treatment for PlayStation 4. In what seems like a never-ending cycle of...
https://www.youtube.com/watch?v=SThjlBrxl6M LocoRoco 2 Remastered is a PSP title that has now made its remastered way to the PS4. Was it worth the effort? Is rolling...
Night Dive Studios confirm that they are re-releasing Turok and Turok 2 to Xbox One and possibly to Playstation 4!
Resident evil 2 is a Japanese horror game. A dedicated indie team called InvaderGames has put themselves with the task of remastering the iconic game.