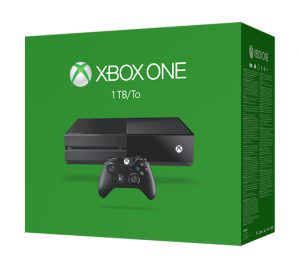 With the demand for higher graphic quality and longer gameplay comes the sheer size of the games. If, like me, your nostalgic and love to have a row of game boxes somewhere near your console as a reminder of what you have accomplished, then you don't necessarily have to worry about running out of space… Unless of course this row of games is filled with 42 different titles.
500GB would have kept any gamer happy back in the days of the 360, but this is the next generation and nowadays all those updates are required to play these games can take up to as much as 100GB of space. That means if you want to play more than 5 different games you will have to uninstall previous updates and install the new ones.
If you can remember back to last august, Microsoft released an update for Xbox One that allowed the user to plug in a USB 3.0 hard drive and use it as a secondary xbox drive as long as it was at least 500GB in size. They modified this update further in February changing the minimum size to 250GB. I found this a little strange seeing as most USB 3.0 hard drives on the market are at least 1TB.
Not only will the New 1TB Xbox One come with the increased capacity but will also include the New Xbox One Controller with a 3.5mm headset jack. This is a feature that Microsoft has been lacking for a long time now. For the first time gamers can now use their own headsets without needing a chunky adapter.
The New Xbox One started shipping on June 16th with some pretty great pack-ins such as Halo: The Master Chief Collection, Halo 5: Guardians, Rise of the Tomb Raider and Forza Motorsport 6. For those who wait until August you can also get Gears of War: Ultimate Edition.