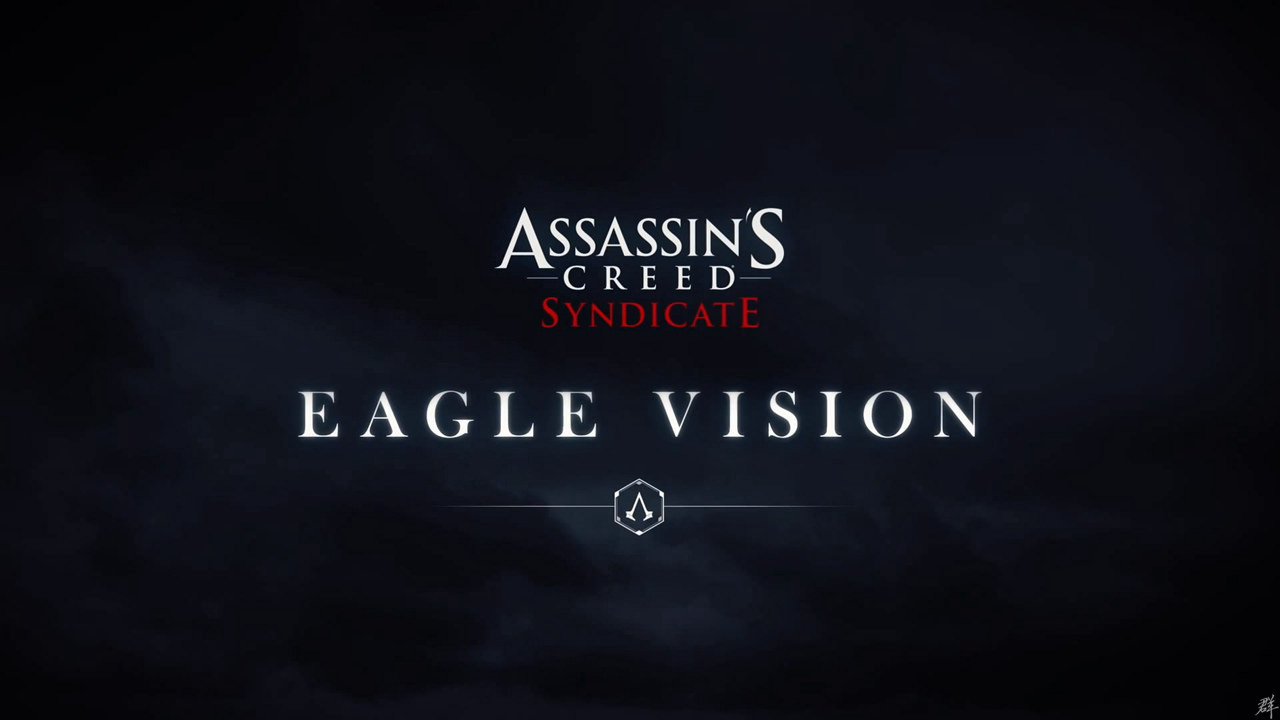 Assassin's Creed Syndicate Brings Eagle Vision into the Real World
Today, Ubisoft announced one of the most ambitious filming projects ever to hit London's skyline, in celebration of the upcoming launch of Assassin's Creed Syndicate. The latest installment in the global video game franchise is available to own on October 23rd for the PlayStation 4 computer entertainment system and Xbox One, the all-in-one games and entertainment system from Microsoft, and will be available on Windows PC on November 19th.
For the first time, a Bald Eagle was flown over London, launched from some of the most iconic and tallest buildings in Europe with a 4K camera (four times as much detail as 1080p Full HD) attached to its back, offering stunning, never before seen footage of the UK's capital city from an Eagle's eye.
This project was undertaken to showcase a feature in Assassin's Creed Syndicate, where players can use 'Eagle Vision'; a tool enabling players to have an Eagle-Eyed perspective and vision to locate enemies and key features at distance. The game, set in Victorian London during the industrial revolution, has taken over two years to develop by the global video games publisher, Ubisoft, who have painstakingly recreated 1868 London in stunning detail.
For the Eagle flights, launch points used included; the Walkie Talkie (20 Fenchurch Street) 35th floor Sky Garden (492 feet above ground level) and Sushi Samba at The Heron Tower (792 feet). Other landmark launch points included Trafalgar Square, City Hall and The Shakespeare's Globe Theatre.
"The ambition of this project was huge and it was months in planning to make sure we could achieve the stunning content that we set out to capture," said Tom Goldberger, Senior PR Manager at Ubisoft. "We worked with a fantastic production team, vastly experienced eagle handler and highly trained eagle to ensure the project was a huge success. We're delighted to have finally been able to bring to life one of the most iconic features in Assassin's Creed Syndicate."
Falconry Expert, Chris O'Donnell, along with his 29 year old Bald Eagle, Sidney, were recruited to make the filming concept a reality; "An Eagle has never been flown to this extent in an urban environment, so this was a very exciting project to be involved in. Sidney is a Bald Eagle who is used to large crowds of people and was highly adaptable to a busy city environment. We developed a bespoke harness and fitting for the camera and spent months testing it for comfort and stability. We had good flying conditions, incredible launch points and the footage we captured was utterly remarkable."
Footage of the incredible Eagle flight can be found at eaglevisionlondon.com/video
The making of video can be found at eaglevisionlondon.com/makingof
For all other Eagle Vision assets, please visit the official website at eaglevisionlondon.com
Assassin's Creed Syndicate, developed by Ubisoft Quebec in collaboration with eight other Ubisoft studios*, is an epic single player experience set in London during the height of the Industrial Revolution, an incredible age of invention that transforms the lives of millions. In Assassin's Creed Syndicate, players explore the largest, most modern open-world city ever created in an Assassin's Creed game.
For more information on Assassin's Creed Syndicate, please visit assassinscreed.com.