Rally legend, Ken Block helped launch Forza Horizon 4 today by filming this special intro to the game. Set in sunny West Sussex, Xbox unleashed the Gymkhana star and his ferocious Hoonicorn on the tranquil Goodwood Estate. The stunt was being filmed around the same time that press were experiencing a condensed Horizon Festival around the estate.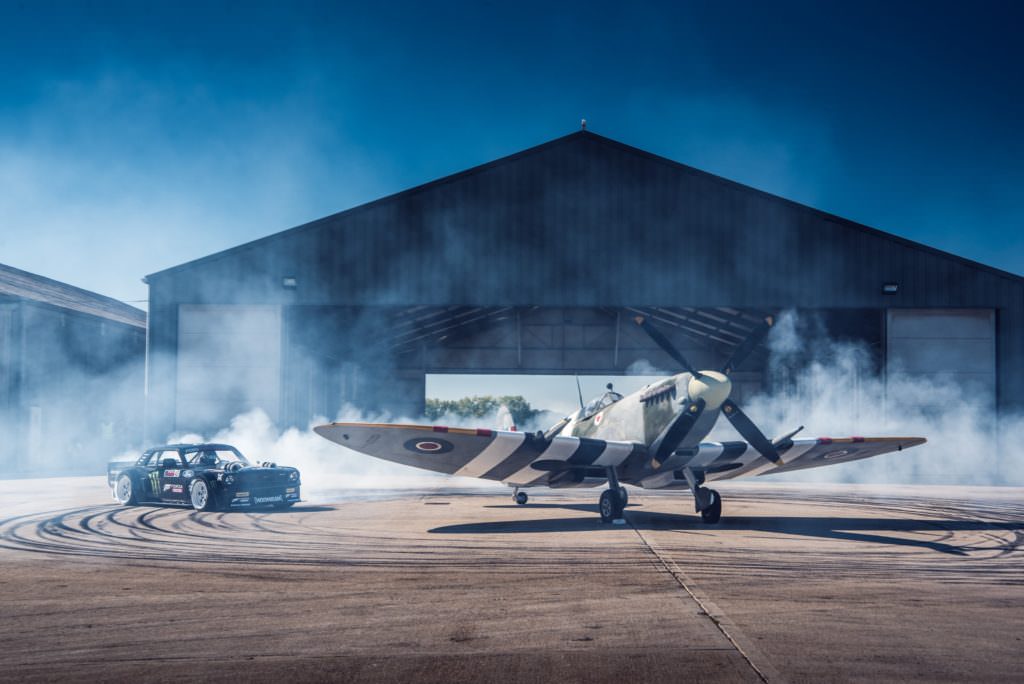 The sequence features a cameo from somebody who definitely doesn't fit in the car – so he was better off not getting the lift to be fair. More images are below the video but just watch Block's 1,400 BHP 1965 Ford Mustang Hoonicorn tear up the perfectly manicured grounds of Goodwood…
Behind the Scenes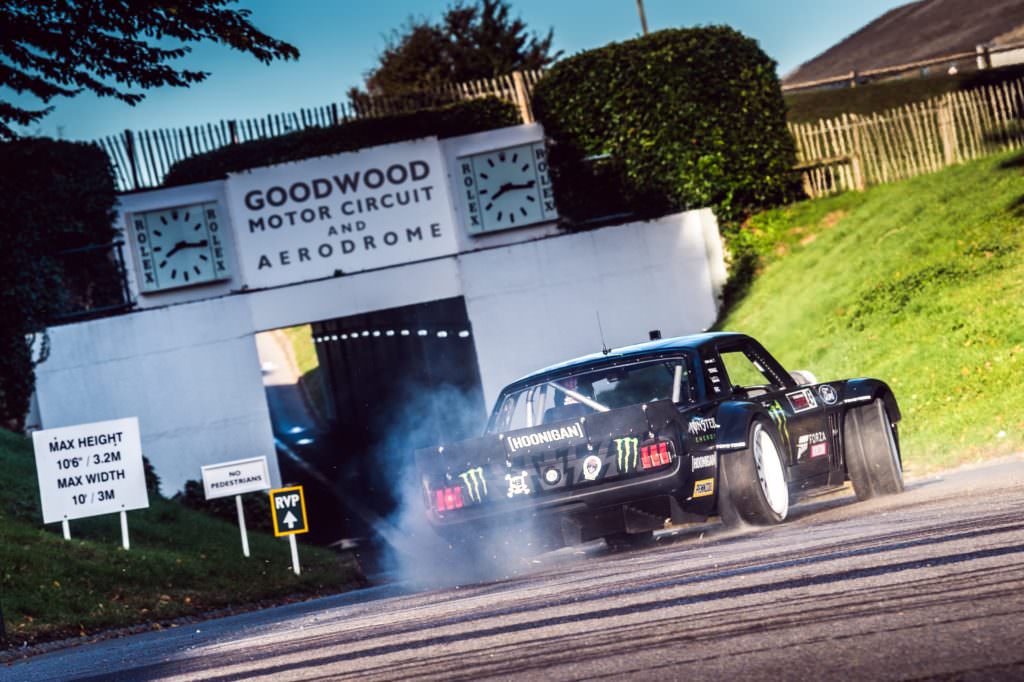 The video is described as a drift "through the Estate's pristine entrance in a screech of tires to terrorizing three classic British minis and donuting around a WWII spitfire, nowhere is safe during Block's high-octane countryside spin. He even tries to take Hafþór Björnsson (Hafþór is the World's Strongest Man titleholder and the actor who plays The Mountain in Game of Thrones) for a spin, but the 6-feet 9-inch man mountain just couldn't fit in to the car!"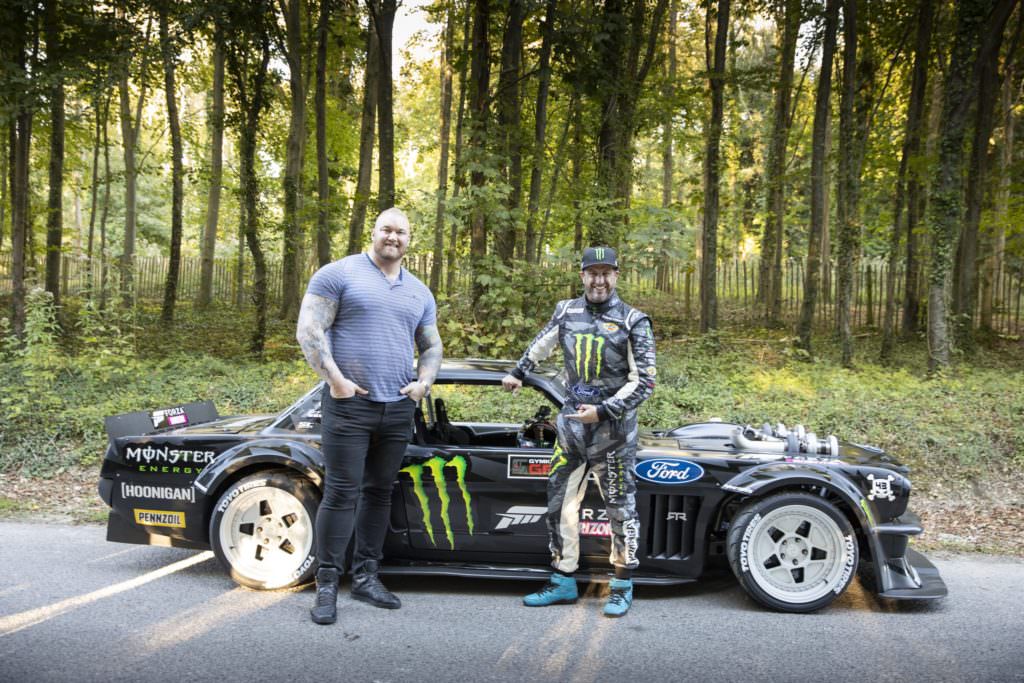 "Block and his Hoonicorn were just one part of a two-day Forza Horizon 4 launch festival at Goodwood, featuring a series of unique and thrilling experiences inspired by the game, including Country Lane Driving through Goodwood Estate and a Four Seasons Rally through bespoke tracks themed after Forza Horizon 4."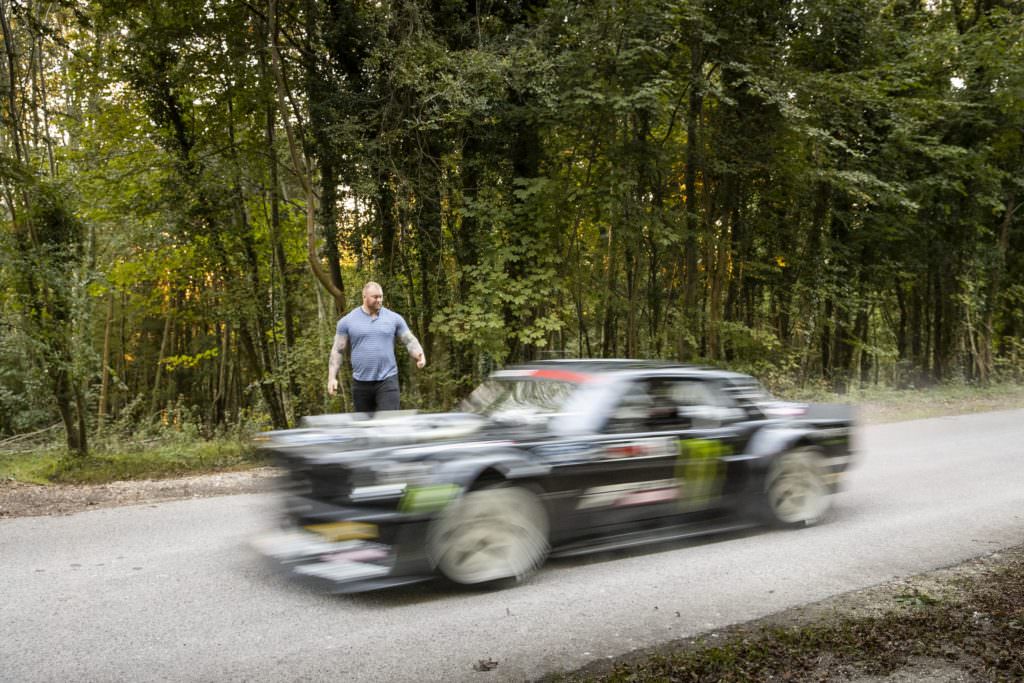 If you fancy reading about Vinny's day at Goodwood, you can find a run-down of events right here. For an in-depth review of Forza Horizon 4, click here.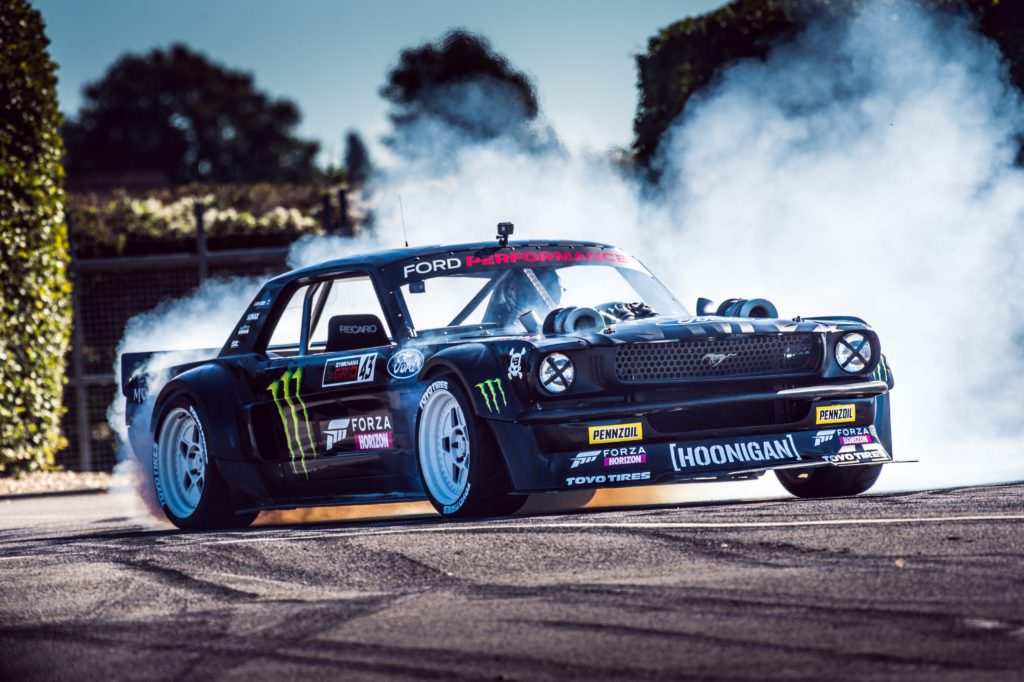 Obviously, Ken is an experienced and accomplished professional – do not attempt this unless you have closed roads and are Ken Block.