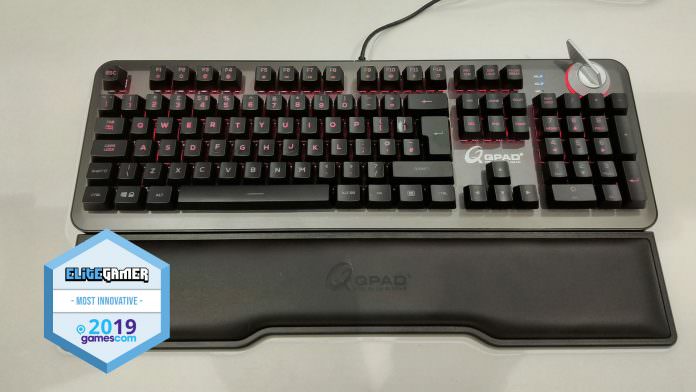 When choosing a keyboard, most gamers have a favourite switch type that give them an edge in their games. These are typically clicky, tactile or linear switches. At Gamescom this year Qpad showed off their latest keyboard, the MK-95, which has a switch that can convert the keyboard from clicky (blue) switches to tactile (red) switches.
Mechanical keyboards there are always in a switch-type – usually with an audible click, tactile feedback or linear switch. Qpad showed at Gamescom the first manufacturer to a mechanical keyboard with selectable switches. That is, the feedback can be changed between an audible and tactile click, and a linear characteristic.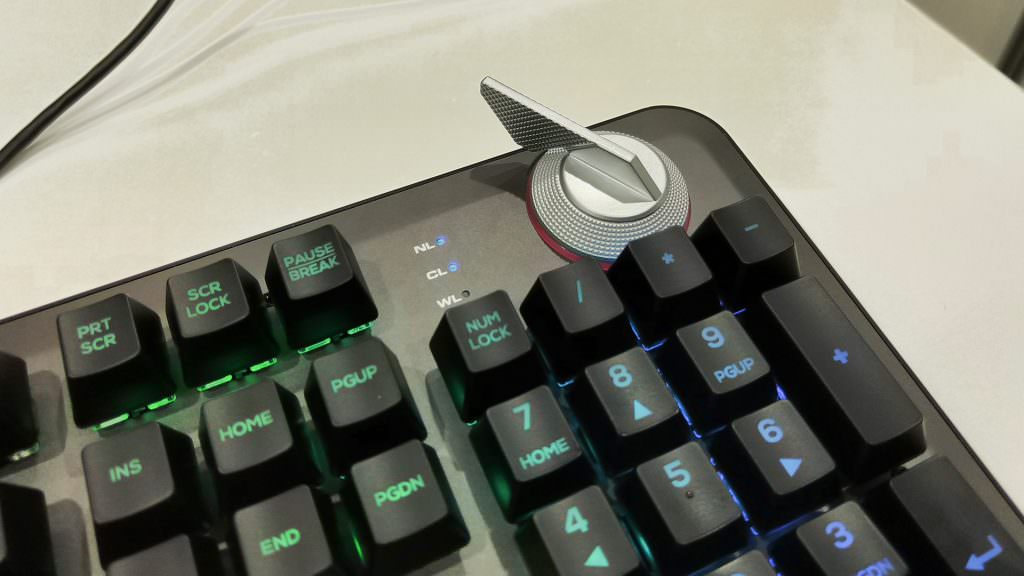 This is a very handy feature for people who spend a lot of time at the computer because switch preference can change on the fly depending on the activity you are doing. Clicky switches are great for gaming and provide quick reactions but they are not the best choice when you want to type out a paragraph.
The switch itself is made out of aluminium which speaks volumes about is durability. It also has a built in dial for controlling media volume, however, this is disappointingly made from plastic. The keyboard itself has a very compact form so its not likely to take up too much room on a desk. Additionally, it also comes with a magnetic wrist-wrest for added comfort. This can be easily removed so its down to individual preference whether or not it is used.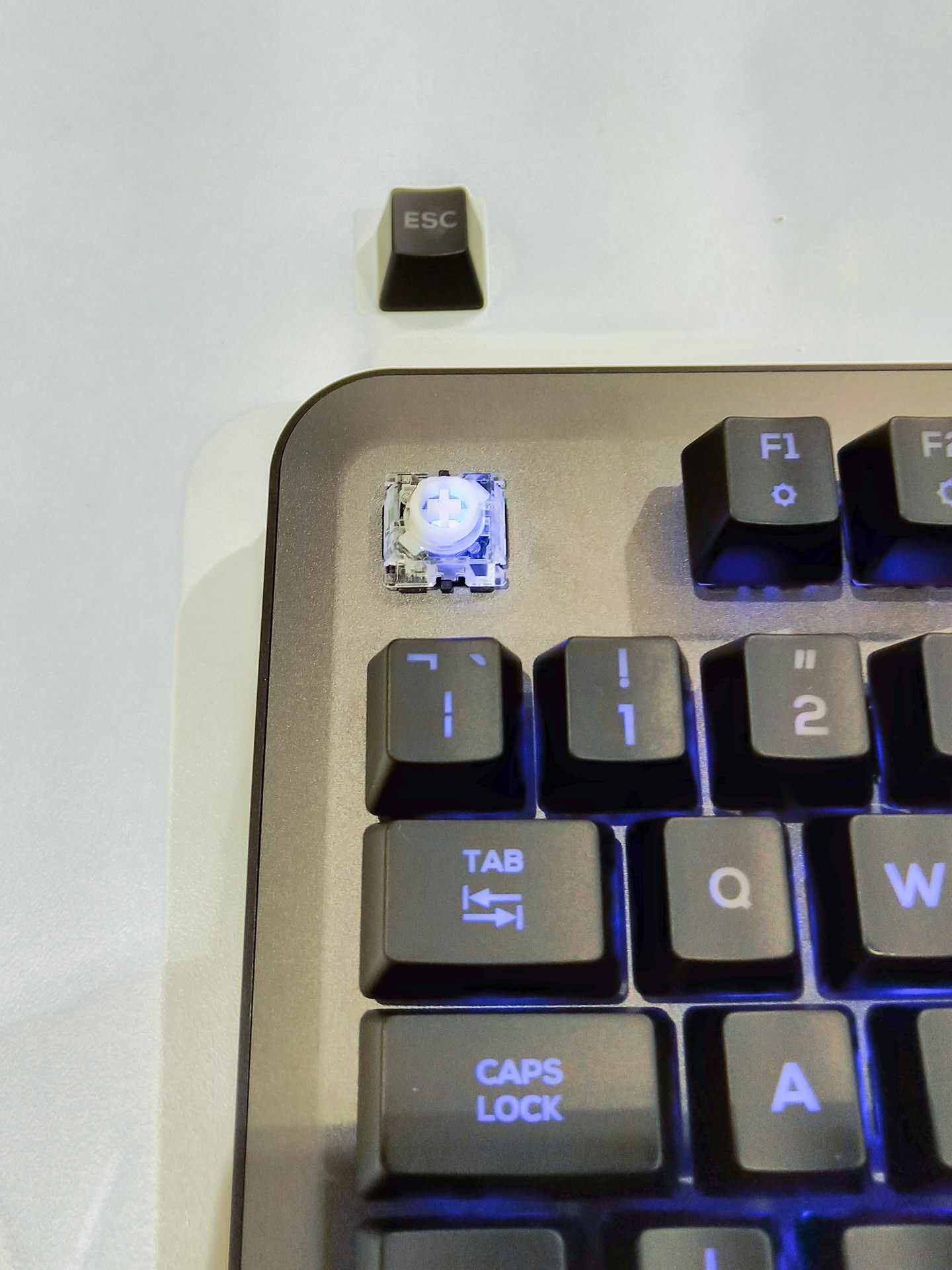 Qpad have also modified the LED placement in the switches to be directly under the key-cap as opposed to bing on the top or bottom end. This means that the key is fully illuminated rather than suffering from dark spots caused by part of the switch blocking out some of the light.
The Qpad MK-95 gaming keyboard gives you the best of both worlds, so you don't have to choose between you're two favourite switches or even plug in two keyboards at once. This is especially handy for people who prefer to communicate in-game rather than game chat as you can switch between the two profiles instantly.
Out of all the games and products we have seen at this years Gamescom event, none have shown as much innovation as Qpads MK-95 gaming keyboard. The ingenuity of the design and concept was beyond impressive. So much so that it took away our "Most Innovative" Gamescom award. The company have some great ideas and im very interested to see where this leads them over the next few years. Stay tuned for our review of the Qpad MK-95 gaming keyboard and let us know what you would use this keyboard for in the comments!