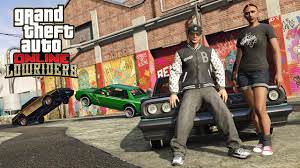 Rockstar Games has released a trailer for the latest GTA V update, Lowriders. The video showcases some of the new of the new car customization options, guns, and missions featured in the update.
Lowriders will be available from October 20 for Xbox One, PlayStation 4 and PC. Like all previous updates, Lowiders will be released for free.
The latest update will not be available for Xbox 360 or PlayStation 3 as Rockstar are no longer making GTA V updates for last generation consoles.
In a recent interview, Rockstar explained that it currently has "all key members of the team that launched Grand Theft Auto V focused on supporting GTA Online in every capacity."