Day 2:
Pokémon GO
Nintendo have partnered up with Niantic, mobile game developers being real-world game Ingress, for the first AR Pokémon game, Pokémon GO. Fans of the Pokémon franchise have been waiting since the initial reveal trailer back in September of 2015. The day after the trailer was released I went and bought a new, more powerful smartphone to be ready for it's release.
Pokémon fans will be delighted to hear that, during the GO segment of Nintendo's Treehouse stream, Miyamoto gave us an approximate release date, and it's sometime next month. President of The Pokémon Company, Tsunekazu Ishihara, didn't seem too excited about the release date being unveiled. Perhaps Miyamoto is trying to light a fire under them to get the game out to the public.
Miyamoto also gave us our first look at Pokémon Go Plus, a bluetooth add-on device that controls the game so players don't have to constantly monitor the screen as they're out and about. Tatsuo Nomura from Niantic said that exploration and an awareness of the great outdoors is important to them, so they wanted a way to play while still taking in your surroundings. The device will cost $34.99.
On release the game will have only the original 150 Kanto region Pokémon, but more pokémon and features will be added as the user base increases.
Ever Oasis
That's right, a brand new RPG IP for the 3DS. Ever Oasis was created by Koichi Ishii, director of Final Fantasy I, II and III, and best known for his work on the Mana series. He also created the Chocobo and Moogle, so expect some cuteness in Ever Oasis.
In 2007 Ishii founded development company Grezzo, Ever Oasis will be it's second game for Nintendo.
The game looks like it contains elements inspired by Animal Crossing, Final Fantasy, and The Legend of Zelda, but with an Egyptian inspired art style. In the game you have to build an Oasis and manage market stalls. You also have to explore dungeons and defeat bosses; once friendly creatures who have been possessed by Chaos. It's your job to beat them up and save them.
There's hasn't been a release date announced but I would safely say we'll be seeing this on store shelves for the holidays.
BoxBoxBoy!
A puzzle platformer from HAL, the developers behind the Kirby Series. To be released on 30 June, Get the Prequel at a discount on the eShop now! Plenty of time to catch up and your costumes will carry over.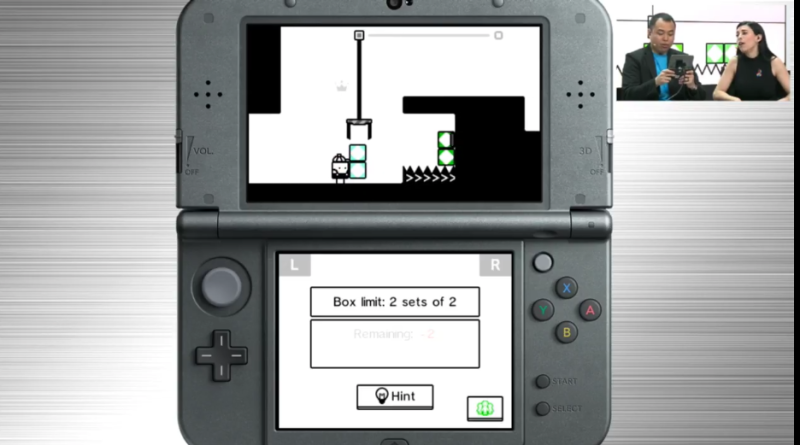 Mario Party: Star Rush
At E3 Nintendo announced a new Mario Party game for the 3DS. Let's hope it's better than the last installment.
They gave us a look at a new game mode, Toad Scramble, where the players roll the die and move all at once. To be released on 4th November.
Yokai Watch 2
This was a mega hit in Japan and now it's coming to the West. Yokai Watch is an energetic colorful RPG series with a twist. We got a look at some of the gameplay and I, for one, can't wait to get my hands on this. To be released in the west on 30th September.
Monster Hunter Generations
Word in the Treehouse is we're getting a Demo of this beautiful game this on the 30th of this month, just over two weeks before the game releases on the 15th July.
The demo will contain 3 quests, 14 weapon types, and a new hunting style, Mechanic. We'll also get to try out Prowler mode, in which you play as a Felyne. Unlike most Nintendo demos, which can only be played a limited number of times, this game demo can be played as often as you'd like. But with only 2 weeks before the games release, I shouldn't need much replays.
Some lucky 3DS owners will be emailed 2 demo codes ahead of the demo's release; one for you, one for a friend.
Anybody who played Monster Hunter 4 Ultimaye will receive Tigrex armor for their Felyne. The demo is also available to those who spend more than $4 on HumbleBundle.
Anybody else been checking their email every five minutes?
Dragon Quest VII: Fragments of the Forgotten

A western port of Dragon Quest VII had been considered, but the process of porting it for western audiences was too complicated due to the sheer amount of text that required translating. But due to a massive amount of fans writing and pleading for it, it's finally coming.
A remake of the PlayStation classic from 2000, we were shown the 3DS version, to be released in the west on 16th September. The series is celebrating it's 30 year anniversary in Japan, and apparently the core members of the development team hasn't changed since.
This newer version has been given updated graphics and controls to optimize it for the 3DS. The best new feature is the Traveler's Tablet which allows players to revisit altered versions of previous dungeons. Players can share these through StreetPass. This idea is heavily inspired by the grottoes of Dragon Quest IX.

Players have the choice of 54 vocations which can be changed at any point throughout the game. The layer starts off with only a handful of these but unlocks more has he/she progresses through the game. Alternating between vocations lends itself to dynamic and interesting battles strategies.
A hint system has been added to help players remember their current place in the story line.  We've been told that there are going to be over 450 monsters to battle and recruit.
Tokyo Mirage Sessions #FE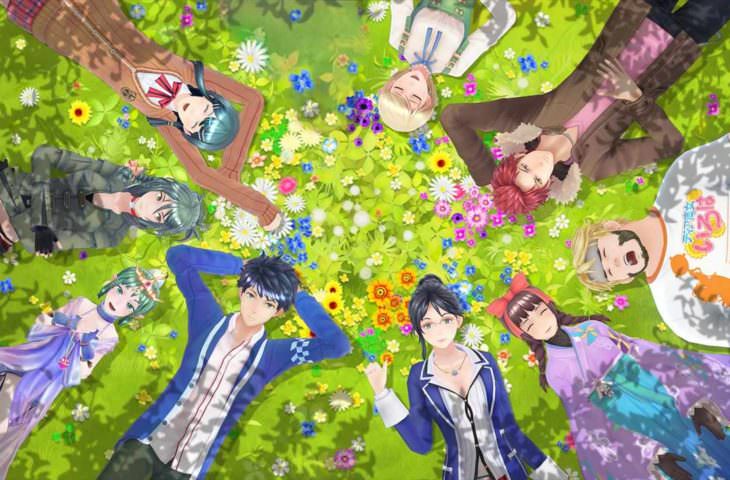 The Shin Megami Tensei / Fire Emblem, has been building hype since it was first heard of, years ago. The Japanese version was released last year and was met with very positive reviews.
The game follows a bunch of youths who work for a talent agency, Fortuna Entertainment. On their travels they learn about the spirits of legendary warriors, known as Mirages. The characters then learn to harness these souls, use them in battle against people who mean to harm them.
The gameplay is a mix of Shin Megami Tensei's turn based battle and and the battle mechanics from Fire Emblem: Awakening.
The Wii U exclusive is to be released on 24th June. Only 8 days away.
Paper Mario: Color Splash
During the Treehouse segment we got a release date for the upcoming Wii U title and a brand new trailer. highlighting the games brand new features.
The main mechanic of the game is Mario's new paint hammer. Which he uses to restore color in items and Toads, and solve puzzles. There's also a new battle card system to help you defeat enemies. The game also utilizes the Wii U touchscreen to cut out pieces of the environment. (It's paper, y'see!)
This will be the first home console Paper Mario installment since Super Paper Mario back in 2007, and it's to be released on 7th October.
Rhythm Heaven Megamix
This is by far the most bizarre game Nintendo took to E3, but I love rhythm games so I'm glad they did and the best thing is, It's out right now!
The game was first announced during a Treehouse livestream back in March. It has 1oo rhythm games, 70 of which have been pulled directly from previous installments of the game.
Well, that's it from Nintendo at this year's E3. Were you happy with the games they had to show? Were you bit disappointed that we didn't get a glimpse of that NX? Or were you hoping for a Mother 3 announcement? Let us know what you thought in the comments section.