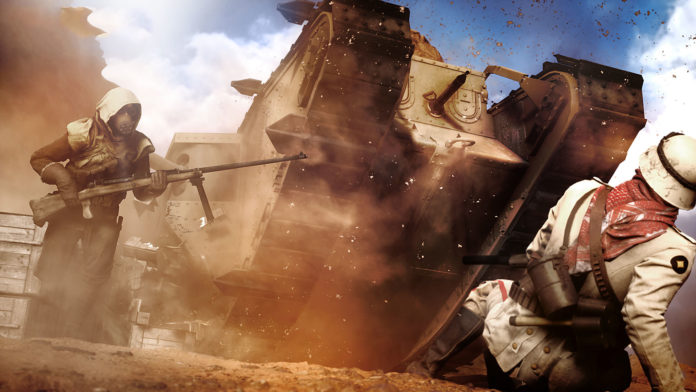 By: Colin Dooley
The Battlefield 1 Open Beta is now available to all players on Platforms. No end date for the Open Beta has  been announced at the time of writing this, so be sure to download it and check it out for yourself.
The Battlefield 1 Open beta takes players to the Sinai Desert map, which features horseback combat, a deadly armored train, planes, and 3 Elite soldier classes. There are two modes in the beta: Conquest and Rush. Matches can support up to 64 players (Rush being 24 player max). Check out the video below to see the Sentry Elite Class in action:
Remember to Subscribe to our channel to stay up to date on all the latest Battlefield 1 news and features.