The Mafia 3 Gamescom Preview is mighty fine!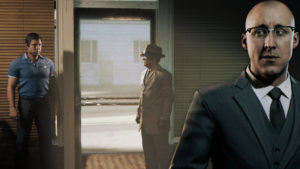 1968 — New Bordeaux. This is the setting of Mafia III. At the Gamescom presentation, we got some more information about 2K's upcoming title.
Before the presentation started we got more information about the districts. New Bordeaux is divided into ten districts and each one is completely different. Each district has its own mob boss, each one with a worse name than the next. During Gamescom, we saw an amazing cutscene where you meet Tony Derazio, A mobster that runs the district in Downtown. He is an important guy with lots of money but is not to be messed with.
The cutscene is beautiful. It shows the graphics quality that Mafia 3 is able to offer. The dialogue is reminiscent of a good conversation in a strong mafia movie. And that is exactly the point. The scars seem real. And the characters are more similar to movie stars than a set of simple 'game characters'. The bar with Mafia 3 is laid up.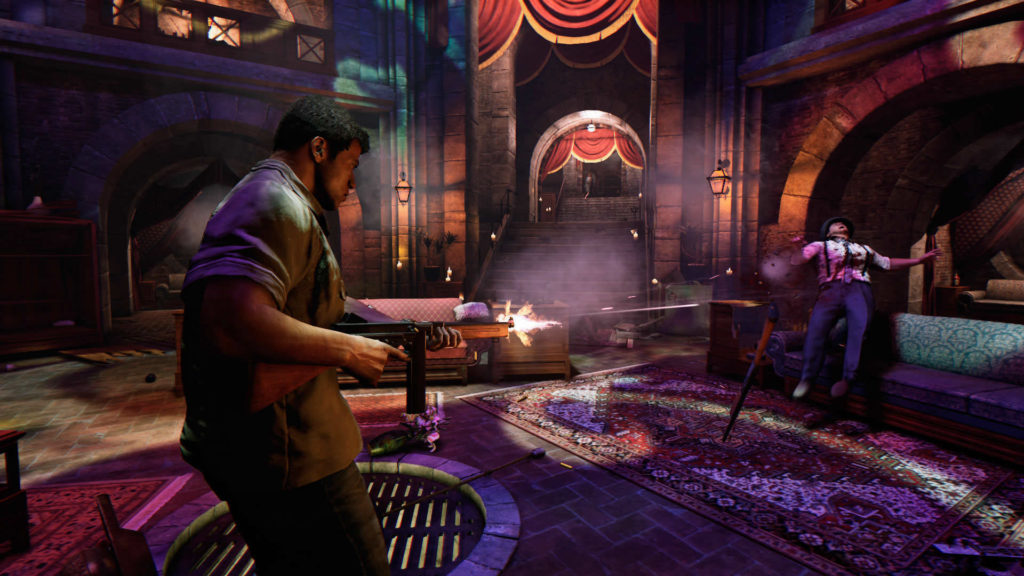 The violence itself is also a lot of fun. You typically have two methods of encounter; quiet or loud. This is the first glimpse of combat we have seen and Lincoln Clay doesn't disappoint. Even the main important people end up fearing for their life, especially if Lincoln Clay comes around the corner.
If you choose to proceed with a little more stealth, that's not an issue. The nice thing about Mafia 3 is that you can see where enemies are located with the touch of a button. Enemies are temporarily marked with a red glow on the screen. From there you can figure out how you're going to take out your targets. You can also walk up to someone unseen and perform a stealth attack. Quickly pressing the B button next to an enemy slits their throat with a knife.
You can use all kinds of weapons during your missions. It is handy to have a silencer so that you can bypass certain areas undetected. Pay particular attention to the blood spatter on the walls and other environments. It is brutal and we love it! You can also choose to go the other route with grenades and machine guns, which is fine, but you should keep in mind that you will end up alerting others and ending up in a much bigger fight.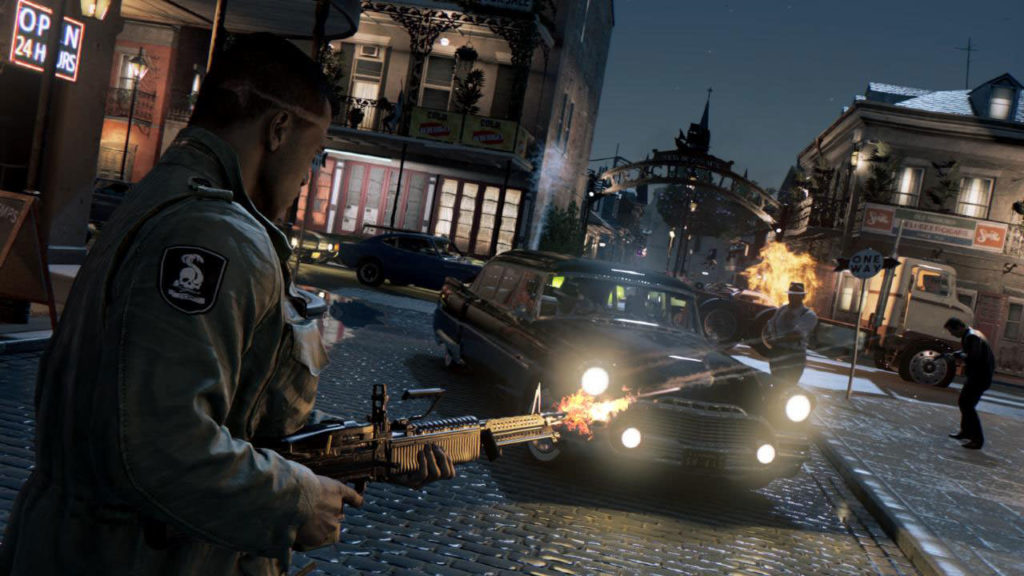 Note: spoiler follows.
Tony knows that he will soon breathe his last, but he's convinced Lincoln will still have to fight his way out. However, Lincoln decides not to shoot him, instead, he throws Tony out the window and he lands on top of a car. There are many gruesome deaths like these and that's what makes Mafia 3 special. It holds true to what the Mafia was actually like and is filled with tons of different possibilities. Mafia 3 promises a playing tactic for every kind of gamer, whether you're quiet or loud.
Mafia 3 is out October 7th and is sure to pack a punch. Be sure to check back for our full review!