Maybe I've been staring at a computer screen too long dreaming of a Blade Runneresque, dystopian future or maybe the Ataribox is a VR/wearable device. Look, I'm more than likely wrong on this one but hey, hear me out.
So after 24 years without a new console release and many near company-ending bankruptcy experiences, Atari announced their foray back into the world of hardware at this year's e3 with a 21-second teaser trailer. Fred Chesnais, Atari's current CEO who bought the company in 2013 after the company filed for Chapter 11 bankruptcy protection, said in an exclusive interview with Venture Beat, "We're back in the hardware business".
In the interview, Chesnais says the hardware is based on PC technology and that they're still currently working on the design and will reveal more at a later date. If the teaser is anything to go by the new hardware is likely to include some sweet wood side panelling the 2600 is so fondly remembered for.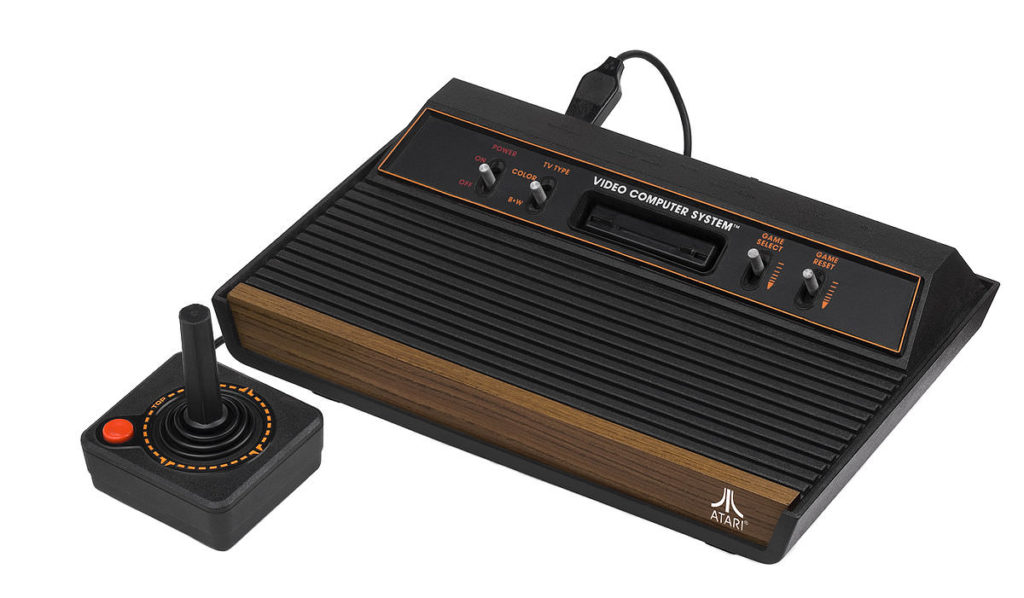 While Chesnais didn't give too much away in the interview, the work he's done to make Atari profitable again might lead to some indication of what sort of hardware the 10-man strong company might be working on.
With Chesnais at the helm, Atari have made a strong a push into mobile gaming, online casinos, and other forms of media; including the Asteroids movie that's due to come out at some point presumably.
Atari currently brand themselves as one of the world's most recognisable publishers and producers of interactive entertainment and recognisable is what they are. They turned a lot of heads in May when the neon glow fo the Atari logo was seen in the first trailer for Blade Runner 2049.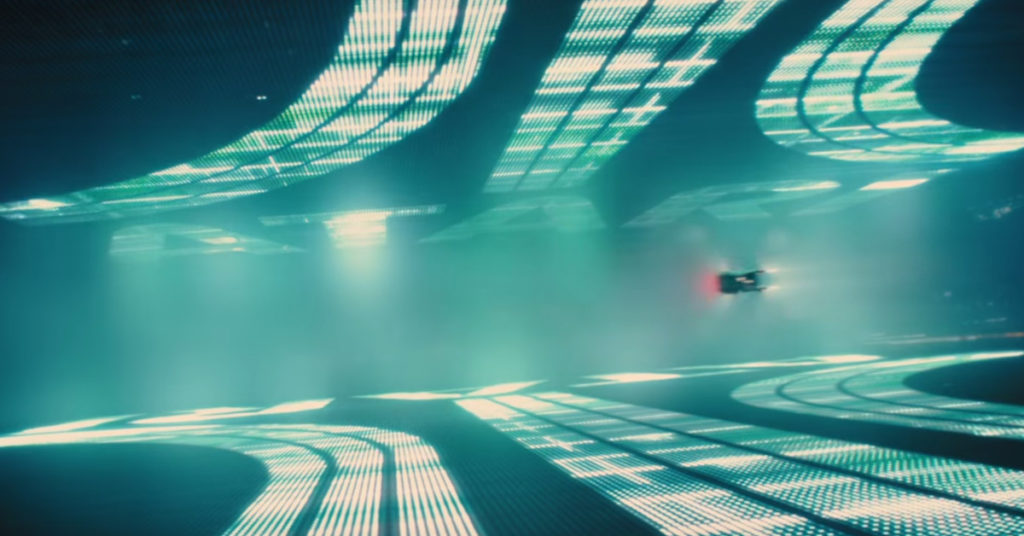 To be fair, Atari are no strangers to the Bladerunner universe, having already featured in the 1982 neo-noir sci-fi flick. While this may only be a throwback to Atari's heydey used to play on movie-goers nostalgia it could, in fact, be a suggestion of something more.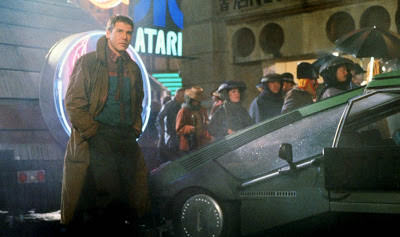 I know what you're thinking. There's no way Atari is going to release a Blade Runner sequel tie-in wearable or VR console but is that not the most 1980s retro/future Atari-in-the-height-of-their-popularity-nightmare-dystopian-future power play imaginable?
Look, I know this sounds crazy and hey, I'm likely wrong but this is just the right kind of weird and I do have some things to back up these wild claims.
It would be all too easy to assume that the Ataribox is just going to be Atari's response to Nintendo's success with the pint-sized NES Classic Edition released last November but Atari has already tossed their hat into that ring many times. Back in 2004, Atari released the Atari Flashback, a 20 game system featuring 15 Atari 2600 games and 5 Atari 7800 games, and designed to resemble the latter.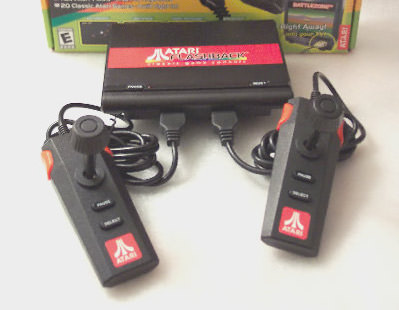 Atari even released the Atari Flashback 7 in October of 2016 with 101 Atari classics to little fervour in the wake of the NES Classic Edition. There's even an Atari Flashback 8 being released in September this year to coincide with the 2600's 40th anniversary so I think it's probably safe to say the likelihood of the Ataribox being a retro console is pretty slim.
Speaking of emulating Nintendo, Atari also announced a VR headset for the Jaguar at the Consumer Electronics Show (CES) back in 1995 following Nintendo's Virtual Boy reveal the year before. The Jaguar VR didn't last long and was scrapped in October of the following year. Despite this being such a long time ago and today's Atari being a wildly different beast than 90's Atari, it's possible with VR's new found popularity (and technological practicality) it's not hard to see Atari jumping back on the bandwagon.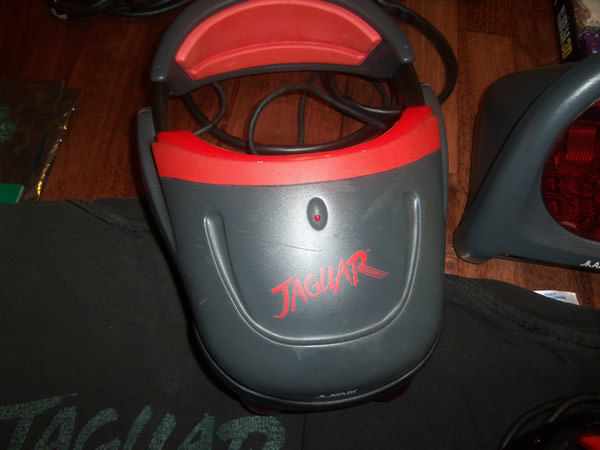 Atari co-founder, Nolan Bushnell even launched Modal VR, a scalable, wireless virtual reality solution. We're not talking sit down with your Oculus Rift or your HTC Vive by your PC VR. We're talking free-roaming, fully tracked multiplayer virtual reality experiences over a massive area. Their website states that they can track multiple users over areas as big as 900,000 square foot and they have the technology to expand the area to cover entire theme parks! No joke.
While Bushnell hasn't been at Atari proper since 1978 he did sit briefly on Atari's Board of Directors in 2010. It's possible his idea for Modal VR grew from there or maybe he left a lasting legacy that has culminated in the Ataribox. As the teaser video itself reads in the title, the Ataribox is a product that is "years in the making".
This is more wishful thinking than anything else because I don't see Atari being able to compete directly against the likes of Playstation, Facebook and HTC. I also certainly don't see them competing against Modal VR with their mixed reality cross breed but what I do see as a more likely product for the awkwardly named Ataribox is possibly an augmented reality device in the form of a wearable.
What is more futuristic than an interconnected world where every device talks to each other and everything has insanely long battery life? Possibly the future that Sigfox imagines. Sigfox are a French technology company in the "Internet of Things" space. As they put it themselves; they are the world's leading provider of dedicated communications services for the Internet of things. If you're lucky enough not to have ever come across the buzz word-y term of the "Internet of things", in essence, it refers to the idea that all devices, everywhere, will be connected in a seamless nature. (Here's the dystopian future I mentioned earlier).
Sigfox are in the business of connecting the physical world to the Internet through a simple, reliable, low-cost, energy-efficient solution. In May of last year, Atari and Sigfox announced a partnership to develop Atari-branded connected devices using Sigfox's network.
Sigfox CEO Ludovic Le Moan said at the time when the partnership was announced that "Atari, which has disruption rooted in their DNA, was quick to envision the transformative role that the Internet of Things can play in interactive entertainment." He also went on to include, "Our network bridges the virtual and physical worlds simply, reliably and inexpensively and this collaboration will launch a new dimension to gaming, while supporting features that are limited only by the imagination."
Sigfox's technology allows two-way communication between inexpensive objects without the need for pairing and is so efficient that battery use can be kept extremely low and at the time of the announcement Sigfox already had over 7 million devices in its network and was operating in over 18 countries. The development of the new product line envisioned by Chesnais began later that year.
On July 29th of 2016, Atari then released a press release announcing another partnership. This time with a company called Gameband, founded by fellow Irishman Fergal MacConuladh, formerly of Apple, Epson, and Le Novo, to name a few. Atari took a 5% stake in Gameband along with a royalty deal and this year are bringing to market a smartwatch specifically for gamers in October.
The watch itself is a pretty powerful device and the Atari Edition runs optimised versions of classic games like Asteroids and Pong. The watch also has a built-in micro SD card slot which makes it the ultimate portable PC gaming solution. It allows the wearer to connect their watch via USB to a computer and play the games saved to the SD card. Check out their Kickstarter video.
Hopefully, you can see what I'm getting at this point. Atari already have a plug and play emulation console to be released later this year, they always have and they're not in the position to disrupt the Big Two in the home console space. Nor are they likely to go directly after the Oculus's of the VR world but why not go weird with it?
The Ataribox, in my humble opinion, is likely to be some sort of box that you connect to your TV to play games on possibly with a VR/AR component but the Ataribox is likely to also a device that you can take with you on the go. Think more along the lines of the Nintendo Switch and its docking system but smaller.
Like I said, this is mostly speculation based on Atari's moves over the past number of years but whatever it is that the Ataribox is revealed to be it's likely to be something a little bit different. Let us know what you think of Atari's latest news.