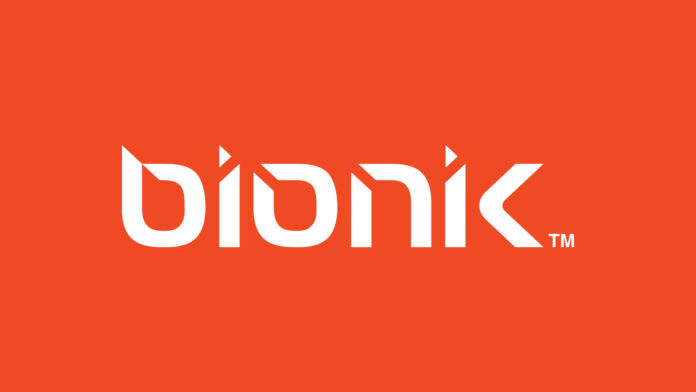 If you have been keeping up with our latest updates you will no doubt be aware that this year Gamescom offered a lot! We got some time between the major AAA releases and new VR experiences to check out some of the new products offered by Bionik Gaming.
The US-based company manufactures many different accessories to improve gameplay and the players' overall experience. As a bonus, they don't charge the extortionate price most companies do and the quality is pretty high. Heres what we got to look at this year at Gamescom.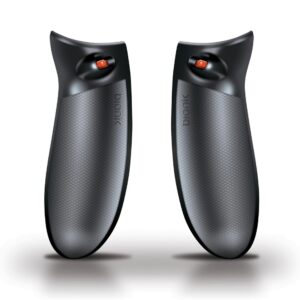 Quickshot for the Xbox One controller
I love my Elite Controller… A lot! The hair triggers are a huge plus in many FPS games and going back to using the standard controller always feels like a compromise. Anytime I go to a friends house I will usually have my Elite with me, thanks to the padded case that comes with it this is pretty easy.
Many people, however, can't justify the €160 price tag. While I definitely don't regret my purchase, it is a LOT of money to put down on something for a few extra features.
This is where Bionik comes in. The Quickshot gives gamers on a budget the chance to own the same hair-trigger that comes with the Elite controller and many Scuf controllers. It clips in place pretty easily and the rubber grip actually rivals that on the Elite controller too. For such a small item its guaranteed to make a big difference. You can pick them up here for €19.99.
Hyper Kit for the Xbox One controller
When I first got my Elite Controller, (look, its good, okay??) one of my favourite things was the 5-meter braided cable. The rechargeable batteries I bought for it sucked and I had to keep swapping them every hour or so. The problem was that I had a habit of leaving the controller down and then tripping over the cable. Repeatedly. Fast forward 3 Months and I ended up breaking the micro-USB connector and going back to my crappy batteries.
The Hyper Kit looks to change all that. Basically, it's a battery pack with a disconnecting charging cable. The kit comes with two 1200mAh rechargeable battery packs. This means you can keep one charged up as a spare for those long play sessions. You also get a high-quality, woven cable that connects to the battery magnetically. So basically, if you are the type of person to put down a controller, stand up and trip over the cable that was quite obviously at your feet, it will easily disconnect instead of pulling the controller off the chair and breaking the cable.
Elite Kit for the Xbox One Elite controller
Have I mentioned how much I love my Elite controller? No? Well, I do! And as such, when I was shown the Elite kit I got pretty excited. One downside of the Elite controller, (yes, it does have flaws!) is that the paddles underneath don't always fir your grip. Generally, you don't notice this but if your playing for extended periods they begin to feel a bit awkward.
The Elite kit comes bundled with a few additional accessories for the controller, including replacement paddles that not only have their own textured surface but are curved to align with the controller better.It also comes with a new D-pad, again, similar texture, fully round and has a small lip at the edge to stop your thumb sliding.
Mantis for the PSVR
2017 was coined "The Year of VR", even though its rise came from 2016, the last year showed that VR was much more than a gimmick and wouldn't be going away anytime soon. While the VR devices themselves have sold well, they don't come with their own dedicated audio and not many companies have ventured to create a specialised headset aside from Turtle Beach and Plantronics.
If your going to be wearing a heavy VR headset, the last thing your gonna want is a bulky pair of headphones to add to the weight. Furthermore, if you spend €500+ on said VR headset you're not going to want to drop a hundred or so euro for the headphones. The specialised headphones don't come cheap and unfortunately, using a standard pair of headphones is either impossible or uncomfortable.
The Mantis from Bionik is pretty small and won't require you to sell your second kidney to purchase. It's designed specifically for PlayStation VR with minimalism and convenience in mind. They clip onto the PSVR headset easily and don't get in the way. While it won't give you the same quality audio, it does offer a happy compromise between the high cost and hassle of other headphones.
Power Plate
for the Nintendo Switch
Easily one of the biggest announcements of 2016 was the Nintendo Switch. Previously known under the codename "Nintendo NX" fans long speculated what kind of device it would be. The new console released back in March and anybody lucky enough to get their hands on one considering the constantly limited stock hasn't been disappointed.
One downside, however, is that both the console and the two joy-cons un on limited battery. Bionik's remedy? The Power Plate! The simple device comes with a 4500mAh battery pack that the two joy-cons can clip onto and you can play away with your Switch docked. This is perfect for anyone who prefers to have their joy-cons attached as opposed to using them separately.
Bionik Gaming has something for everyone and their offerings are more than a gimmick put out to capitalise on the hype. All of the products I saw enhanced the capabilities of whatever device they were designed for. As an Xbox gamer, I will definitely be looking forward to trying out the accessories myself. Stay tuned for our reviews of all the products in the next few weeks.