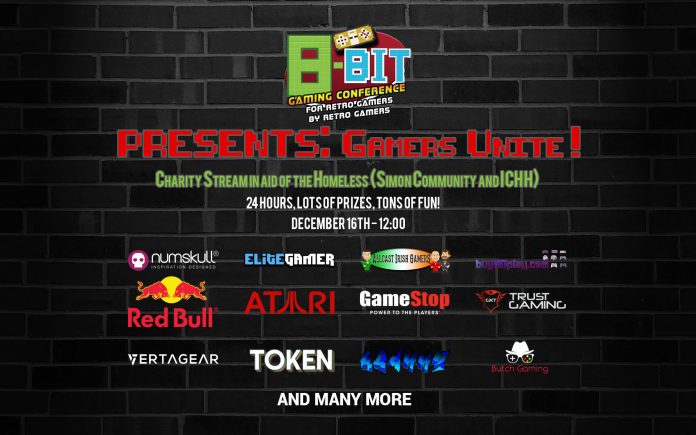 Many of us Irish, myself included, have been waking up in the mornings and whining about how cold it is while we commute to work /school etc. However, we easily disregard that there are over 8000 people who don't have the luxury of waking up in a warm bed or under a roof at that. For this reason, we at Elite Gamer have joined forces with some of the best and biggest voices in Ireland to make sure that our message is heard. This is Gamers Unite!
The idea is simple, starting at 12pm on Saturday December 16th, over 30 of us will be live streaming some of the best games in hourly slots for 24 straight hours. There will be several large giveaways each hour as well as small spot prizes for reaching certain milestones. Not a fan of Video Games? There will also be card games, pixel art, unboxings and of course the Irish banter itself.
Giveaway items have been donated by Gamestop, Red Bull, GameVan, NumSkull Designs,The R.A.G.E., Player1 Gaming, RetroRalph, Trust Gaming and many more.
Check out the full schedule below: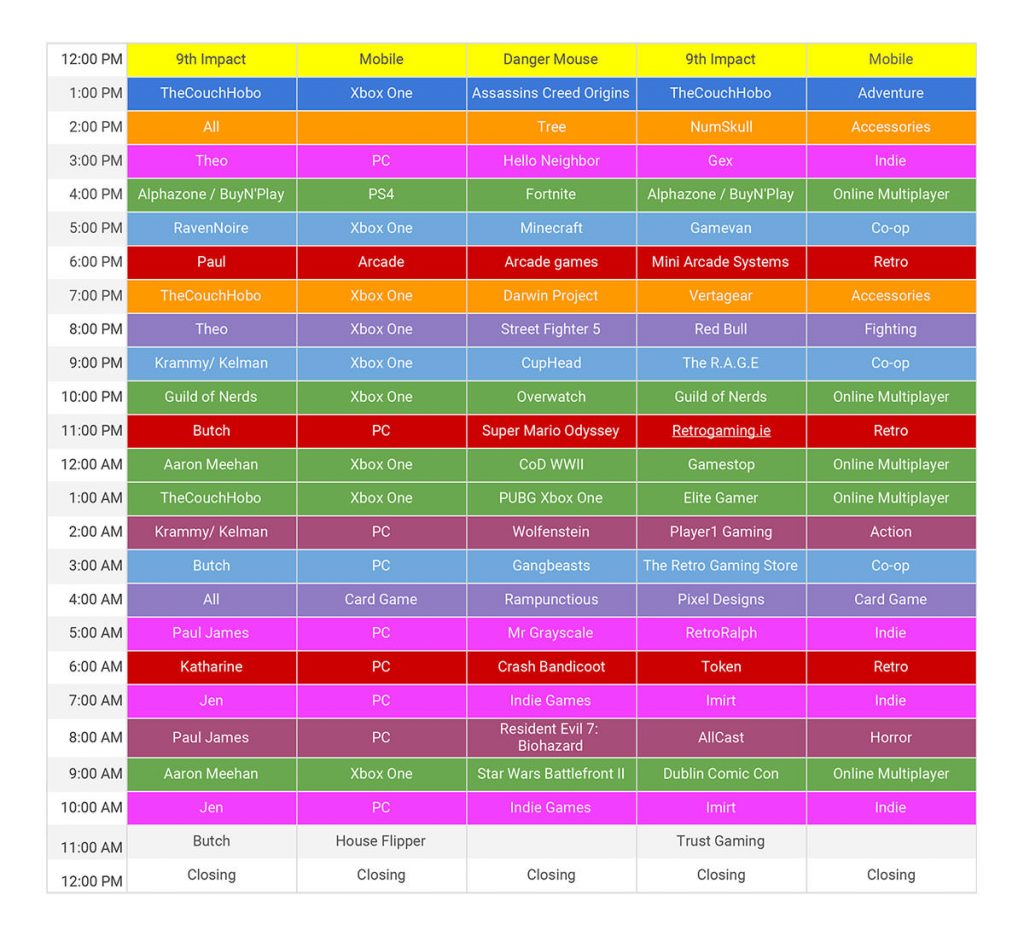 We are also, of course, collecting donations for the cause and 100% of everything collected will be split 50/50 between Simon and ICHH. The Livestream will take place on Mixer, Twitch, Youtube and Facebook. It will run for a continuous 24 hours. Just by hopping on and watching you are helping us reach our goal! Stay tuned below as we will be hosting every streamer when we are not streaming ourselves.
You can also stay updated on all our social channels where we will be posting the latest updates. Come along and join in this amazing event and help make someones Christmas special this year!